6 Real Business Examples of Custom Application Development
Custom Web Applications are usually the lifeblood of small to midsize organizations. In a very common scenario these days, your company, like many others out there, may have outgrown its current infrastructure and you're searching for the perfect software or online platforms that meet your needs. However, the right fit probably isn't there. There are too many customizations and unique features that you need and no single platform has everything.
Most off the shelf, out of the box type apps are either built for Enterprise level user groups or they are too generic to effectively run your business on. It is nearly impossible to find applications that meet the specific needs of your business.
This is the kind of situation where organizations enlist the services of Plego Technologies in order to create a custom application that meets the exact unique requirements most businesses tend to have. No two organizations are exactly alike, so it can't be expected that there are one size fits all applications available that can be acquired as plug and play solutions. In many instances, a custom application needs to be designed and developed with guidance from the stakeholders who know their business the best.
Custom applications can be built for a variety of purposes. Plego has recently developed applications that can be categorized as:

Product Information Management (PIM)
Inventory Management (IM)
Customer Relationship Management (CRM)
Electronic Medical Records Application (EMR)
Online Marketplace
Below are six real business examples of custom application development.
---
Jessup Manufacturing

Product Information Management System
Jessup innovates and manufactures adhesive coated films engineered exactly for your application. Jessup can custom coat materials you supply or source whatever you need. Jessup had an archaic Product Information Management system that relied on spreadsheets and emails to create somewhat accurate quotations for their customers.
In response to this problem, a Custom Quote Management Portal was created to streamline Jessup's quote creation process. Before the development of this app, Jessup's sales staff had to go through multiple steps and file locations in order to create a single quote. This often took multiple days to create and send out to their customers. What our custom Quote Management application has done is streamline the process by aggregating all their product data into a single web application interface. Their sales support team is able to respond to customer quote requests within minutes, not days. They are also able to customize price for each customer. The output and design of the quote can also be customized.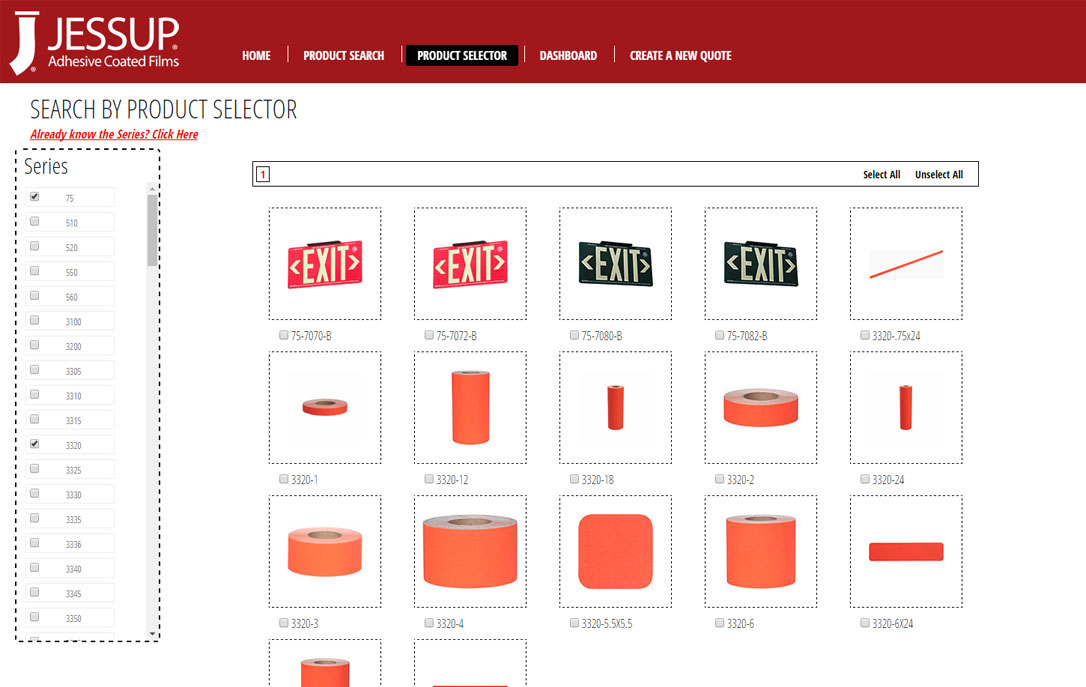 Click here to read more about Jessup's Product Information Management System solution.
---
Magic Chef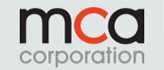 Inventory Management System
For more than 85 years, Magic Chef has been a household name that at-home chefs turn to for dependable, easy-to-use kitchen appliances. Today, Magic Chef continues that time-honored tradition, offering a versatile line of kitchen essentials to help busy consumers create magical moments and simplify their lives.
Magic Chef had multiple manual processes in place for their inventory and quote management activities. These activities consisted of managing multiple spreadsheets, going back and forth on email chains, and manually editing data within these spreadsheets based on analysis of past data.
Plego developed a cloud based web application that made the entire process more efficient. A Forecasting solution was also developed and integrated with their MAS ERP system. This solution allowed Magic Chef to integrate all their processes previously held within certain spreadsheets into a robust, efficient, dynamic and real-time web application.
This application allowed for greater potential for reporting, advanced calculations, greater historical data, faster retrieval and search of data, controlled access and permissions, and accessibility anywhere in the world.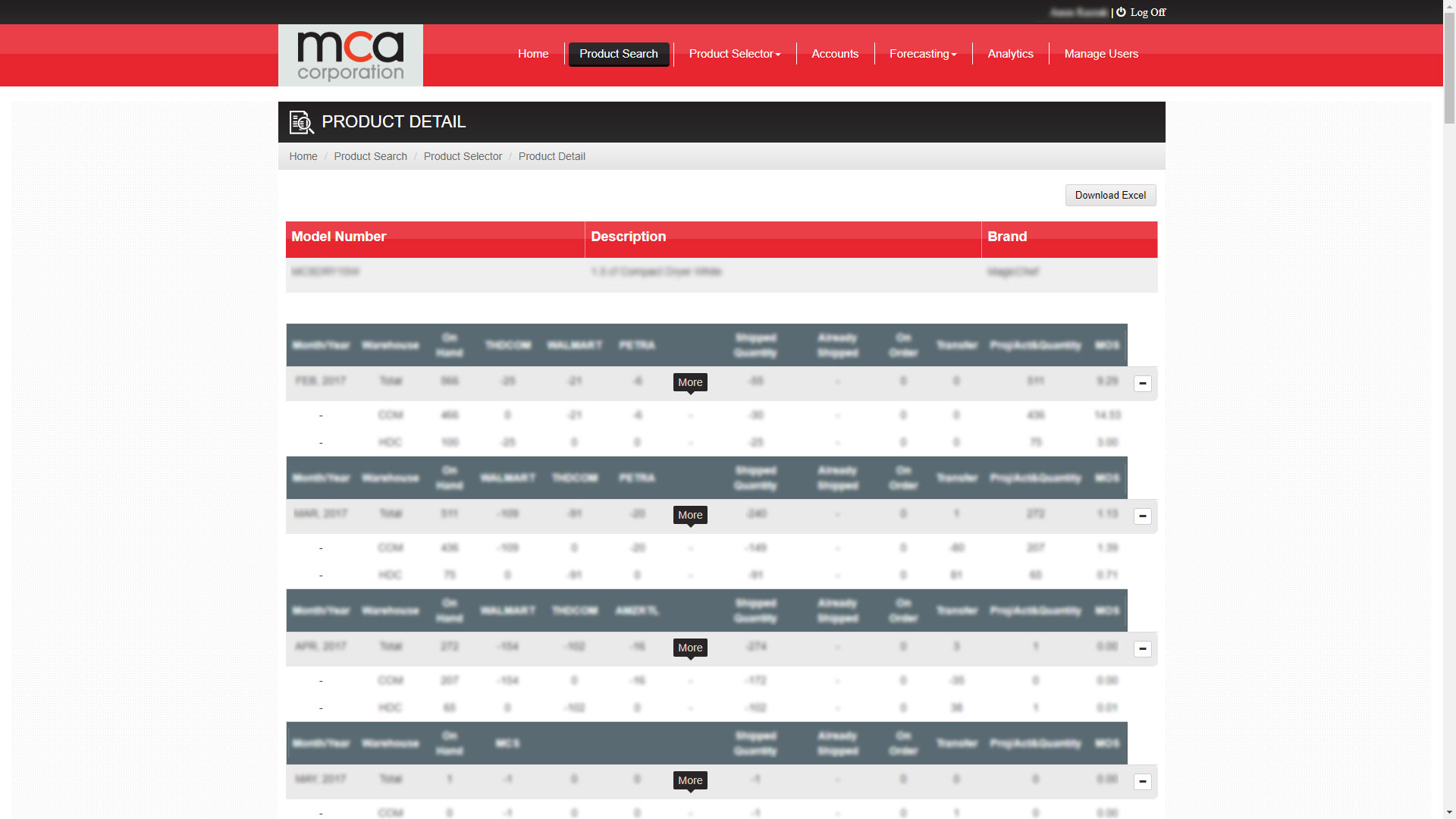 Click here to read more about how Plego tackled Magic Chef's Inventory Management issues with a cloud based web application.
---
Scan Am

EMR (Electronic Medical Record)
Scan Am has been a pioneer in advanced public health and safety communication systems. They have introduced many emerging technologies over the years, and many have become definitive business standards.
The challenge of this project was to create an application that automates processes that help Hospital Care Technicians respond to patient needs in the most timely and efficient manner. The fact that hospitals still used dry erase marker boards to update patient schedules, precautions and other relevant information was a troublesome one that was affecting the quality and accuracy of the information immediately available for a patient.
Plego developed a five part custom EMR solution for hospitals that included an electronic whiteboard, patient precautions screen, patient room boards, hourly rounding monitors, and management reports.
This application provided relevant hospital staff accurate real time patient data inside and outside the patient room.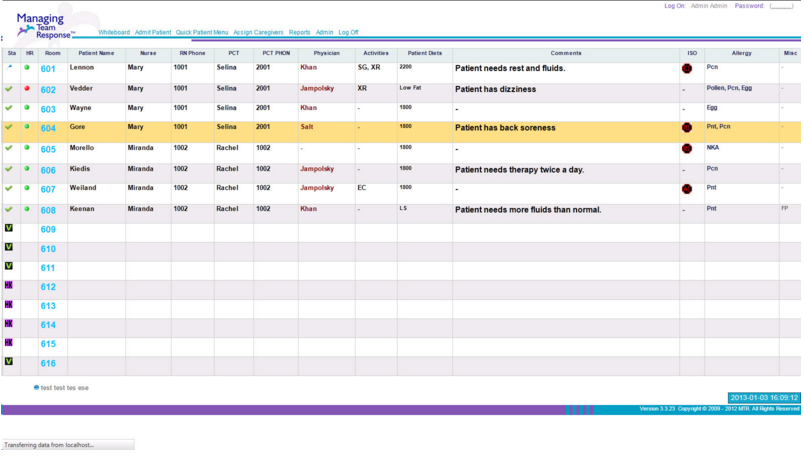 Click here to read more about the interfaces created for this new custom patient management EMR system.
---
M & S

EMR (Electronic Market Record)
M&S Technologies is a leader in computerized vision testing systems. With technology designed specifically to meet the needs of today's busy ophthalmology and optometry clinics.
The challenge of this project was to create an application that automates the process for a patient visiting a pediatric ophthalmologist's office. From the time a patient enters a doctor's office to the exam room and through the billing process, it was our goal to capture all patient data collected during a particular visit in an electronic medical record format.
Plego developed a custom EMR Application for the Pediatric Ophthalmology practice. Through extensive collaboration with industry leading pediatric ophthalmologists, Plego was able to gather and organize patient information electronically, rather than collecting information the traditional paper way. From the time the patient would walk into the office, to the exam room, and finally to the post exam billing and notation phase, this application completely automated the Ophthalmology patient visit process.
Click here to read more about this breakthrough custom EMR application.
---
Wausau Homes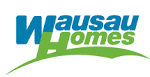 Wausau Homes is a custom, new home construction company founded and based in Wausau, WI. Wausau Homes has a unique customer acquisition process that requires for a funnel like approach to turning people considered contacts and transitioning them to leads and eventually customers.
A custom SugarCRM based solution was created for Wausau Homes. Plego took a base CRM platform and implemented the Wausau five step process. Overriding basic SugarCRM processes that are available by default, Plego redefined the different stages of customer acquisition as per the Wausau process.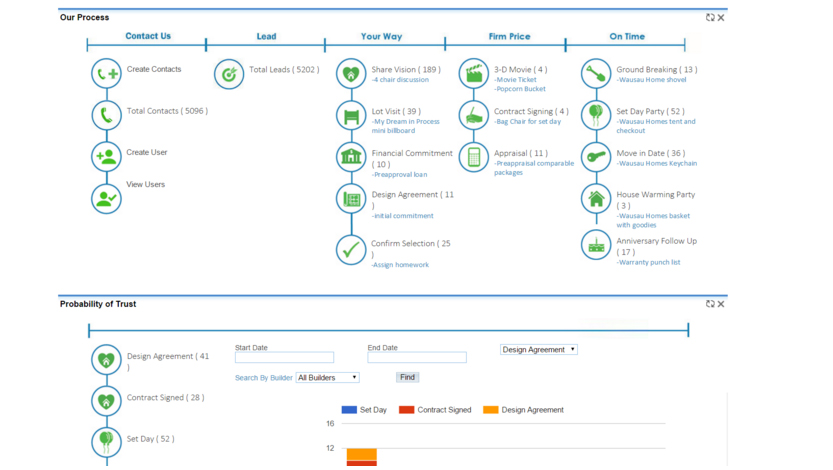 Click here to read more about this one of a kind CRM solution.
---
Rxeed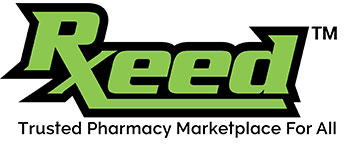 Online Pharmacy Marketplace
Rxeed offers a one-stop shop that connects consumers, independent pharmacies and drug wholesalers in a dynamic electronic marketplace for prescriptions. They came to Plego wanting a marketplace that minimized the inefficiencies that came with purchasing prescription drugs and make it a win win win scenario for consumers, pharmacies and wholesalers.
Plego designed and developed a brand new web marketplace via the Laravel PHP Framework. This web application was developed for three specific types of users:
Consumers
Independent Pharmacies
Wholesalers
All three parties are now able to take advantage of the pharmaceutical market inefficiencies in order to get medications at much discounted prices when opposed to trying to acquire through traditional distribution channels. The site has now brought together entities within the industry that previously never interacted with each other, creating benefits for all involved.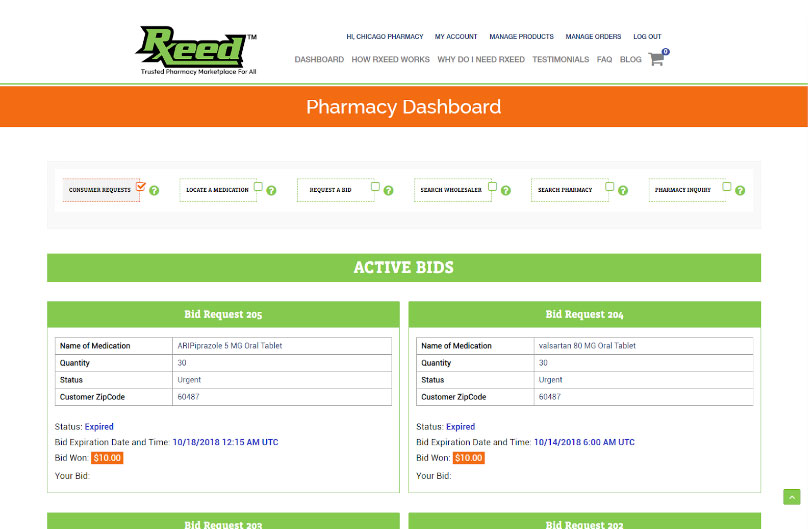 Click here to read more about how each of these user types were involved in this new and exciting marketplace.
Can we help you?
If you're interested in exploring any of our custom
application development services
,
contact us
today for a free quote. We'd love to help you reach your goals with an application that changes or enhances the way you and your company conduct your business.