The Manifest Hails Plego Technologies as Chicago's Most Reviewed B2B Partner for 2023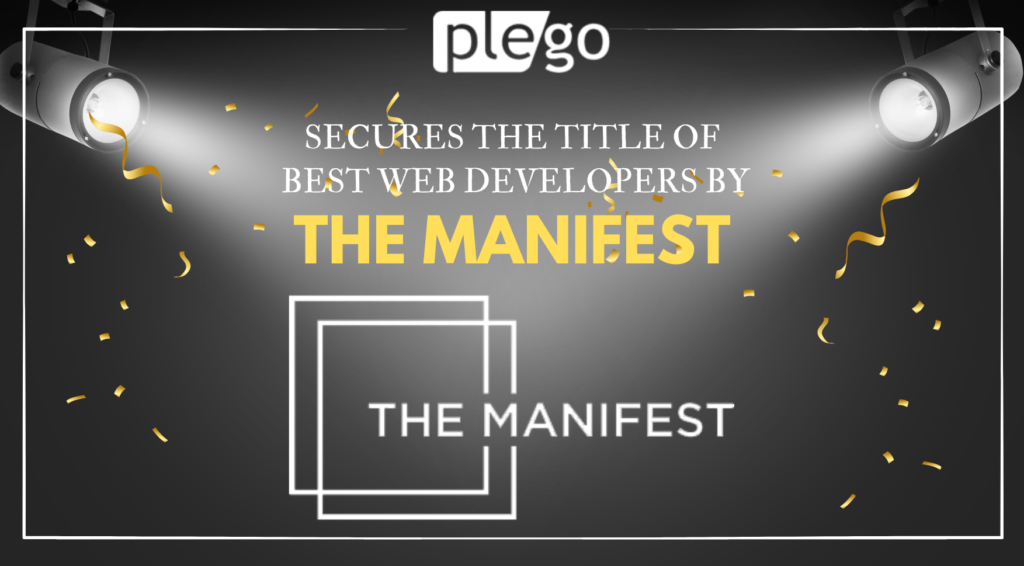 Established in 2002, Plego Technologies is a tried and tested award-winning custom development agency that specializes in a vast array of services. From machine learning to interactive digital experiences, our team has extensive experience developing cutting-edge technologies aimed to help businesses scale.
 Because of our clients' fantastic support, we've once again unlocked a humbling honor. During the recent The Manifest Company Awards, Plego Technologies was spotlighted as the most reviewed B2B leader in Chicago, New York, and Houston.  Our team was officially hailed as a trusted partner for mobile app development, web development, and software development this 2023!
We are thrilled to be hailed as the most reviewed leader by The Manifest! 
— Amin Razzak, CEO of Plego Technologies
For those of you who don't know, The Manifest is an independent B2B news resource that encompasses the IT, design, marketing, and business services spaces. The site annually holds an industry award to highlight the outstanding firms that built exceptional relationships with their clients. The winners are chosen based on the number of honest endorsements and testimonials they've received over the preceding twelve months.
Making it on the 2023 Manifest list means a lot to us! We attribute this amazing recognition to all of our supportive clients. Thank you so much to everyone who trusted us through thick and thin. We look forward to what opportunities this feat will bring. Cheers to brighter horizons ahead!
Curious to know more about our services? Plego Technologies is here for you! Connect with us right away and let's jump-start your projects.