Plego's New Success as a Leading Chicago Agency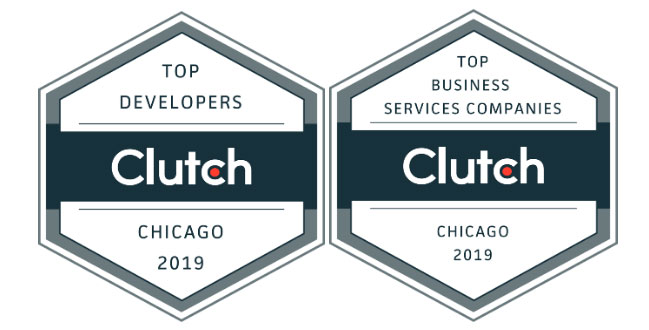 Here at Plego Technologies, we know business. We understand what drives higher levels of growth, development, and success, and our team channels the best of best in combining data, analytics, and creativity to ensure that every client and collaboration reaches success. We are so excited to announce that our hard work has been recognized by Clutch and we were ranked on the press release of top developers in Chicago!
Clutch is a ratings and reviews website based in Washington DC for companies that provide an array of services. Clutch analysts conduct reviews of past and present clients over the phone of the companies on their site. After all the research is collected, the analysts create an unbiased "score" which then helps Clutch rank businesses against their competitors. Some of our favorite reviews from our Clutch profile are posted below:
"Plego Technologies a team you can rely on. They always deliver."
"They really listened to our requests and delivered a great design that aligned with our vision."
In addition to our ranking on Clutch, we were also mentioned on their sister-site, The Manifest. This website is useful for prospective clients and other B2B business because analysts post business news and statistical surveys that help informative to everyone. We are so excited to be ranked among the top staff augmentation companies in the world! Clutch's newest site, Visual Objects, showcases our web development work, which can be seen by prospective clients and named us as one of the strongest web developers in our region, as well.
Staff Augmentation is the new way for businesses to solve hiring problems because it allows for outsourcing workers for their specific talents and helps get the job done more efficiently.
At Plego Technologies, we are so happy to be partnering with Clutch. We believe their commitment to transparent feedback helps show prospective clients exactly how beneficial we can be to a business. We look forward to keep up the partnership with Clutch and read more of our client reviews in the future.