Salesforce Vs SugarCRM: Which One is Better for You?
Managing your customers is imperative if you want to run a successful business. It creates loyalty, helps boost sales, and gives your overall brand a respectable image. While customer relationships used to be managed solely via face-to-face interactions and phone calls, the ever-evolving online world allows you to tackle all of your customer relations in an organized and concise manner. By implementing a strong customer relationship management (CRM) platform, you can improve your business relationships in an easy, streamlined way. CRM platforms boost overall productivity and allow you to provide the support your business relationships need to thrive. They give your employees the visibility and access necessary to successfully prospect, identify sales opportunities, and even manage marketing campaigns. If you're running a business today, having a CRM platform is essential to your success.
Just as there are many platforms for web hosting, web development, and e-Commerce stores, there are a number of CRM platforms available to choose from. The different customer relationship goals and overall business needs of a company will determine which CRM platform is best for you. In this article, we'll discuss the similarities and differences between Salesforce and SugarCRM so you can get a stronger idea of which one is better for you.
Similarities Between Salesforce and SugarCRM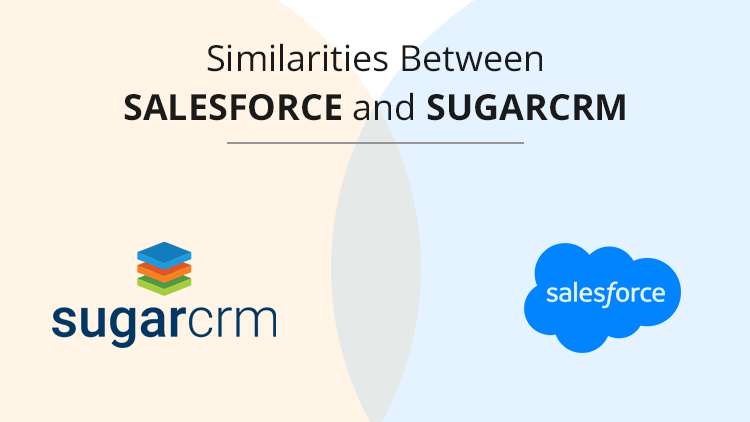 Both Salseforce and SugarCRM are highly rated CRM platforms that help businesses streamline their customer relationships with individual people. They work through the entire lifestyle from finding a prospect to creating a customer alongside other services that are needed to strengthen and support the relationship. Salesforce and SugarCRM both give you the tools you need to create a strong strategy of growth for the future while providing an overview of your target audience and customers. While running a CRM will come with external costs, many businesses agree that it ends up costing you more money to omit using one.
The way these CRM platforms work is through collecting data through a number of different online sources. Information can be automatically pulled from customer activity alongside company activity and then aligned to provide best possible courses of action. A great additional feature of both CRM platforms allows you to connect to external business apps to advance towards your goals with even greater ease. This integration adds for full picture development and helps to streamline many processes that used to require long, back-and-forth processes.
Differences Between Salesforce and SugarCRM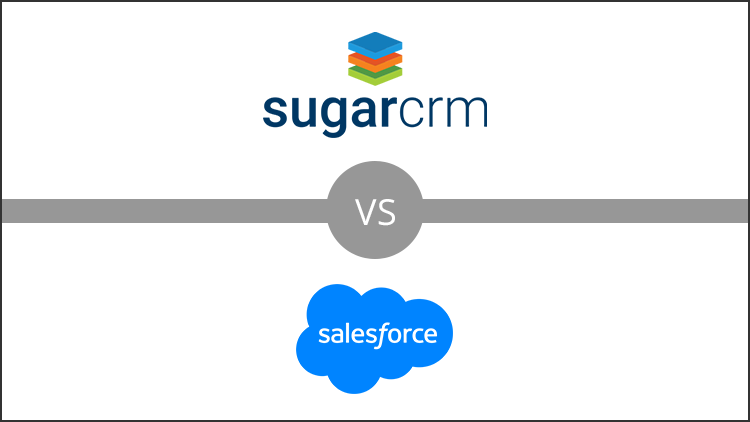 While there are many similarities to Salesforce and SugarCRM, most of them simply stem from the fact that they are both CRM platforms. As with all online platforms, different technologies will offer different things and each business will be able to further determine which platform is best for them.
Pricing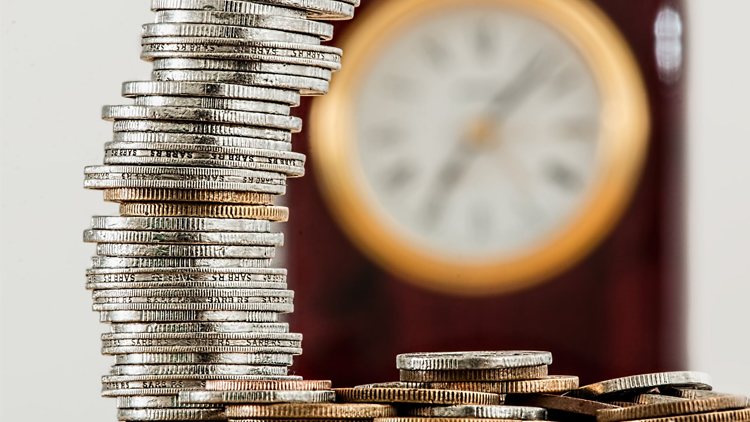 The first question most businesses will have is, "How much does it cost?" This is usually a big determinant in figuring out which CRM platform to use. Both Salesforce and SugarCRM have different prices based on the edition that you opt for.
If you choose Salesforce, you will not incur a minimum user requirement and you have three options to choose from: Lightning Professional Edition, Lightning Enterprise Edition, and Lightning Unlimited Edition. The Lightning Professional Edition is $75/user/month, the Lightning Enterprise Edition is $150/user/month, and the Lightning Unlimited Edition is $300/user/month.
If you opt for SugarCRM, you are required to have at least 10 users on one of the three options: Professional Edition, Enterprise Edition, and Ultimate Edition. The Professional Edition costs $40/user/month, the Enterprise Edition runs $65/user/month, and the Ultimate Edition is $150/user/month.
Depending on how many users you will have will determine the price difference between each CRM platform. If you will have less than 10 users, Salesforce will likely end up being cheaper. If you have 10 users, SugarCRM would be the cheapest option for the equivalent of each edition.
Developer Access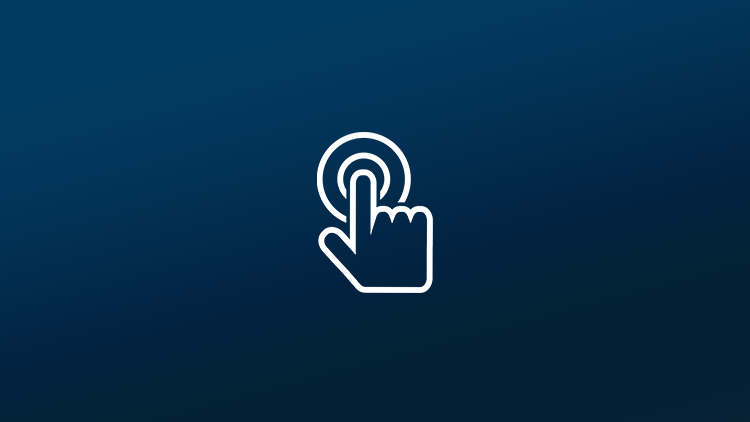 The next thing you want to consider is how accessible the platforms will be. The main difference between Salesforce and SugarCRM is the fact that they use vastly different source codes. SugarCRM is an open-source platform while Salesforce is not. This means that anyone can access and amend the code on SugarCRM, but Salesforce is limited to a small set of developers—those that know APEX.
User Interface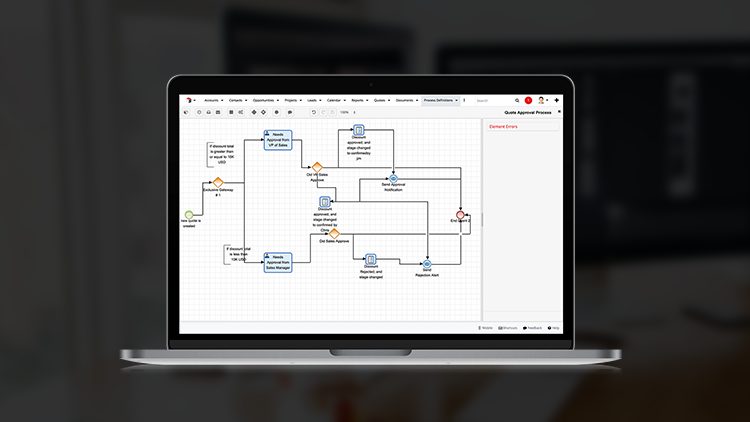 Mobile optimization is more important for businesses than ever. On Salesforce, there is an option to use their mobile platform, Salesforce 1. This is extremely basic and easy to set up, regardless of development experience. SugarCRM requires a little more development knowledge so you'd need an experience web developer to set it up and make changes. Both Salesforce and SugarCRM include their mobile editions in the overall price of the software.
In terms of accessing them on a computer, SugarCRM has a flexible interface that boasts access to information directly on the dashboard. This creates a streamlined CRM platform that allows for higher visibility of messages, marketing, and sales all in one place. They include pop up updates so you don't have to constantly switch between tasks and it gives you the option to split the screen. Since they create such a conglomerated dashboard, some people don't find SugarCRM to be so easy on the eyes, but the functionality of the dashboard is excellent.
Salesforce has a much cleaner user interface. It's been consistent since the release, so you rarely need to take time to figure out new changes. You can add different platforms to the interface of Salesforce, giving you added features. However, some cost extra so the price may add up.
Workflow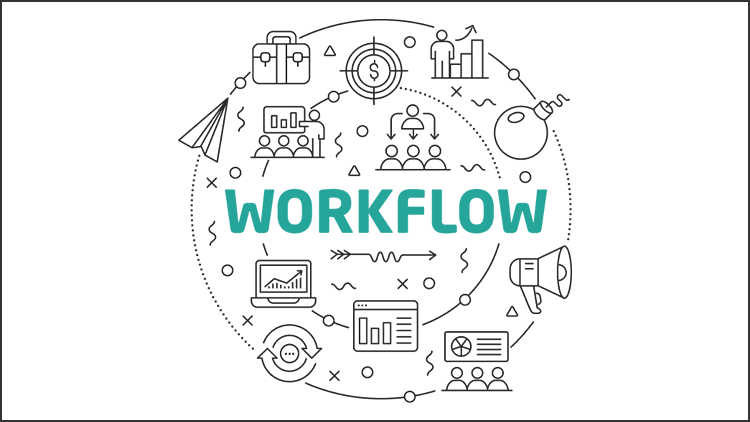 Everyone works differently, but creating a streamlined workflow for your customer relationships is important for success. SugarCRM uses automations to create workflows and send notifications to users when needed. The automation allows for reliable processes that are paired with helpful insight tools.
Salesforce has a collaboration tool called Quip that is seamlessly integrated into the CRM platform. It helps manage products, create efficient workflows, and overlook documents, but it is an added cost to the monthly program payments. Most businesses that use Quip have noted that it is well worth the small additional fee, as the company continues to update their technology to advance with the CRM industry.
Connections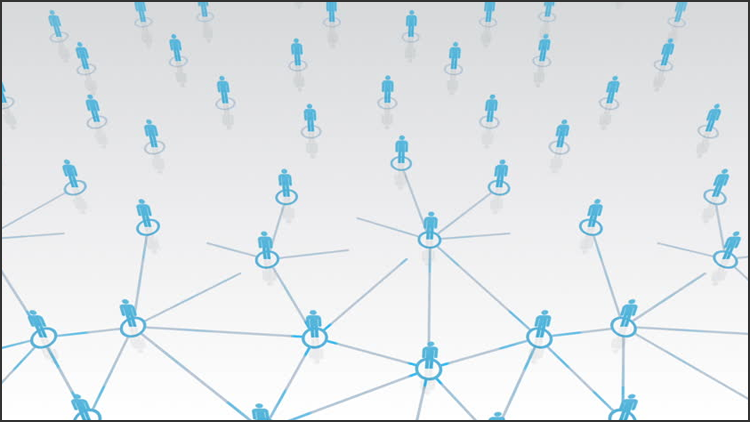 As many people who run a CRM platform understand, the connection to the customer is one of the most beneficial features. In SugarCRM, you're awarded with customer insight, history, and complete coverage. It provides notifications for any interactions and is easy to segment your clients in a number of ways. SugarCRM gives you direct access to customer communication and uses relationship intelligence to help fill in missing information.
Salesforce has a full sales funnel with marketing and service features included. This allows you to track all of your interactions throughout the years and add comments for history or any important interaction. It is completely cloud-based, so the information is easily accessible regardless of where you are. Unlike SugarCRM, Salesforce will not fill in missing information for your customers, but it does help identify trends, patterns, and sales opportunities.
App Integration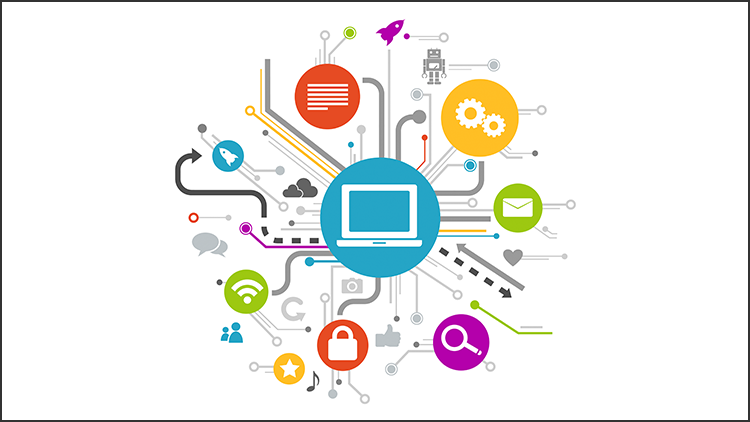 SugarCRM works primarily using Microsoft Outlook, which is great for many businesses that already use it as their email service. The mobile app creates connectivity, regardless of where you are. Some of the integrations that can be used with SugarCRM include social media, QuickBooks, GoToMeeting, Telephony, Cisco WebEx, Sage Intact, ERP, CMS, API or SDK for app development, and a number of financial and customer support services.
Salesforce will work with close to every app on the market. Simply visit AppExchange and add any and all of the plug-ins you'll need to Salesforce. Almost all of them are compatible with the CRM platform, making it a much more flexible option.
Customer Support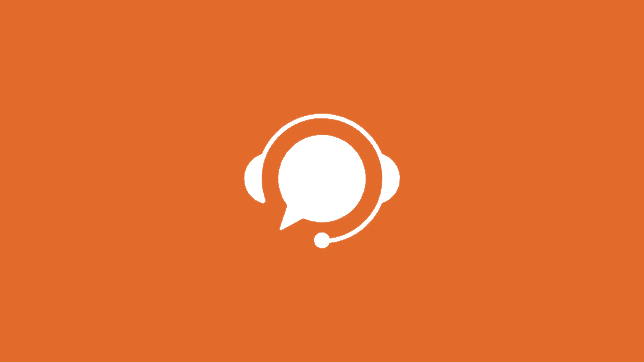 Customer support is another selling point for businesses. If you anticipate needing a lot of support, it can be frustrating to find out it's not included in the initial price. SugarCRM comes with added support tools both in apps and directly through the interface. If you opt for the Ultimate package, you will have a personalized account manager who can help you with everything you need along the way.
Salesforce offers support to better help you understand the CRM platform and all of its moving parts in a different way. They have in-depth forums with commonly asked questions and the developers are usually pretty helpful.
Which One is Better for You?
While Salesforce is the most commonly talked about CRM platform, you shouldn't choose it just for the name. You need to take a look at your business' needs and determine which one is better for you. If you're a small business looking for growth, we recommend using SugarCRM Professional Edition. If you want it all, including 24/7 customer support, SugarCRM Ultimate Edition is phenomenal. At the same time, Salesforce has been around for longer and has created loyal users for a reason.
If you're having difficulty determining which platform is better for you and your business, contact the professionals at Plego Technologies today. We're here to help you determine what CRM will work best for your business' needs.