The Top 8 Ecommerce Tactics That Your Website Needs
Online shopping has continually evolved year-in and year-out. This evolution paired with behavioral analysis, personal shopping history and your online profile allows websites to sell smarter and more efficiently than ever before. If you've been around during these developments, you know that having an e-commerce platform is essential, but no longer enough.
Now, if you want to take your e-commerce store to the next level you'll need to get up to speed with the latest tactics to meet all your customer's demands. Take a look at our list below to start increasing your sales today.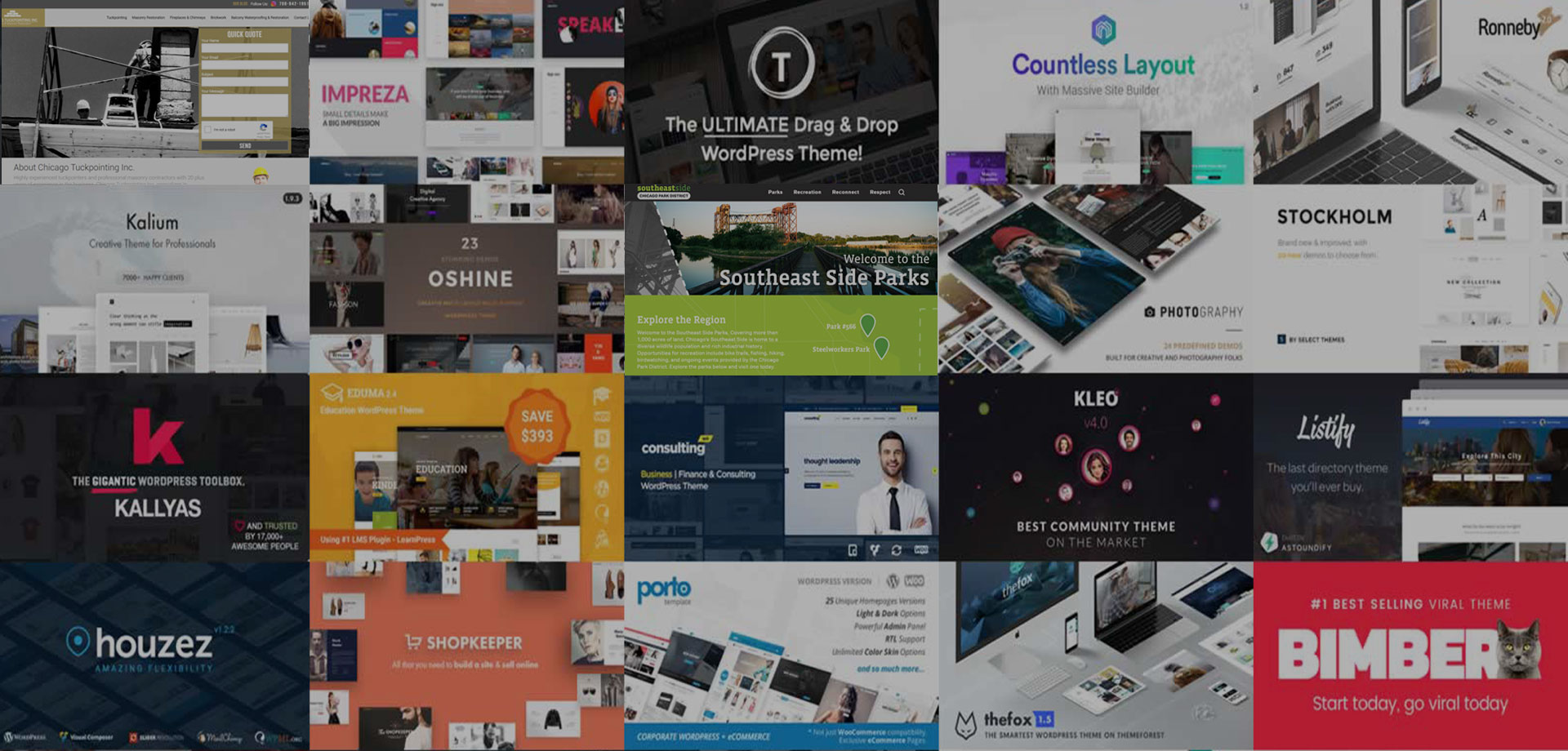 1: Upselling Products
It's no secret that everyone is always after the next best thing. People want the newest upgrades, the fastest technology and the coolest trends. Luckily, when you run an e-commerce business, it makes it easy to hone in on these behaviors and upsell your products. All you need to do is offer an upgrade.
According to research from PredictiveIntent, upselling on e-commerce works 20 times more effectively than trying to cross-sell items. This means that rather than offering customers something that is similar to what they're currently shopping for, it's more effective to simply inform them that there is a better version of what they're already looking for.
In order to be successful in your upselling efforts, all you need to do is make sure that it relates to the product that was originally being searched for and that the upsale isn't extremely out of their price range. Offering a product that is $100's more may not work, but something $20 – $60 could still be in their budget. You can also offer differing levels of the intended product, giving customers an option at every price level. All you need to do is add a simple plug-in like Product Upsell to the back-end of your website and watch the sales come in.
Keeping that in mind, cross selling is still a great way to increase sales. You can easily include both in your efforts without going overboard. A perfect example of this is how Amazon has their product pages set up.
2: Integration of Social Media
Social media consumes most people's daily lives. Whether they know it or not, these platforms are integrated into more and more facets of life every day. They're used for news platforms, social connectivity, personal sharing, political opinions and even targeted advertisements. All of which is why you need to make sure that your website has a strong social media presence. If you do this, your e-commerce business has the ability to go completely viral.
When you focus on increasing your social media reach you will start to notice a few things. First of all, your audience will grow in ways in which you never dreamed possible. You may have had a target audience in mind, but social media allows your products to be freely advertised by people who reach untouched markets. The more people you reach, the higher engagement will become and then conversions start to occur daily. Having your e-commerce integrated into social media allows likes and shares to turn into sales. Instagram alone can help increase your average order value just through engagement, hashtags and filters. If you don't know where to start, consider downloading some apps to help you create scheduled posts, popular hashtags and "re-post" worthy pictures.
3: A Facebook Store
As we mentioned, social media plays a big part of our lives. With the addition of Facebook shopping, that part has grown even more. Since they've launched their "shop" feature, Facebook has dominated the direct ordering platform revolving around social media. If you have a lot of traffic already coming to your Facebook, this is a no brainer. If you don't, consider changing up your marketing so you can start to benefit from a Facebook store.
4: Abandoned Cart Reminders
One thing that often goes overlooked, by both sellers and buyers, is abandoned shopping carts. If you don't pay close attention, it's hard to notice how many people actually leave their carts before checking out. However, life is busy and shopping online is easily interrupted by more pressing matters. In fact, according to a study done by Baymard Institute, about 67% of shopping carts are abandoned online before checking out. That's a lot of potential sales being left behind.
In order to combat these abandoned carts, put together a simple, yet enticing, email to remind customers of what they've left behind. There are even plug-ins that will automatically send emails so you can save time for other matters.
5: Increased Email Subscriptions
While social media is a great way to grab the attention of potential customers, email subscriptions are still one of the strongest ways of online marketing available. When people subscribe to emails they're telling you that they want you to send them promotional offers, new releases and tailored advertisements. It's a great way to push specifically targeted products and tends to outperform conversions on social media.
While it may take some time to build up, once you have a solid following of email subscribers, your return on investment skyrockets. In fact, according to The Direct Marketing Association, email has an ROI of about 4,300%. It sends a touching message and allows you to directly contact someone rather than get lost in a newsfeed that is constantly changing. If you're struggling with building your email subscribers up, try downloading the app Email Pirate. It helps you to build opt-in ads and also allows you to track behavior once users have signed up.
6: Redeveloped Email Campaigns
Once you've developed a strong list of email subscribers, make sure that your campaigns are relevant, appreciated and customized. You should, at the very least, include a welcome email to let your new subscribers know that you acknowledge them and that you're happy to have them on board. Take things a step forward with processing emails and shipping emails so that they know that the product is on its way.
Finally, regular newsletters can help to keep people informed of promotional deals, product tips, seasonal activities and even company updates. Keep in mind that these should be regularly scheduled but not sent out every day. Bi-weekly or monthly newsletters seem to work the best as weekly ones lead to a lot of unsubscribing people who don't want their inbox spammed. Browse the app store to find a plug-in that works best for you. There are tons of options that include everything from design to delivery and analysis.
7: Wishlists and Recent Activity
Most websites that have an e-commerce component also include some sort of data analysis program to better understand their customers. This allows you to sort through user history and take personalized action based on each customer. One of these programs includes having a wishlist. Having a wishlist option on your e-commerce website allows people to bookmark things that they want, but aren't ready to buy. It's also perfect for building up holiday lists.
When you add a wishlist, you can also include reminder emails. These emails can be sent out after a certain amount of time has passed, when the item goes on sale or even when it's close to selling out. All of which reminds the customer to move forward with their purchase. This is just another way to increase conversion that takes little to no effort once set up.
Falling in line with this idea is reminding a user of their recent activity if they return to your site. This prompts their memory of what they were doing when they were on your site before without clogging their inbox. It can work extremely well for multiple realms of services and can spark a renewed interest in their previous activity.
8: Include Personalized Incentives
Everybody that visits your site is driven by something different. They have a purpose for heading to your site but might be thrown off by the prices or lack of deals. For years, people have sent out mass coupons offering each and every person the same deal. While this has seemed like a great idea in the past, behavior analysis has shown that it's not as effective as you might think.
By offering personalized incentives, you'll be able to hone in on each individual and make an offer based on their purchase history. Some people may take no incentive, while others may need more of a reason to follow through with a sale. While it might seem ridiculous to offer some people 0% off and others 30% off, it can actually help your sales. Target, for instance, is one of the companies that uses personalized incentives on their home page and sees phenomenal results.
Conclusion
Having an e-commerce platform on your website is one thing, but utilizing strong tactics can help you take your sales performance to the next level. Take some time to review your site and go through our top 8 e-commerce tactics that your website needs. If you feel like you're lacking in any areas mentioned, consider putting some time aside to strengthen them. Your efforts will show by putting you ahead of your competition. If you're looking for a web design company to create an e-commerce site for your business, reach out to us for a free consultation.