Welcome.
Plego Technologies is Chicago's premier custom software development company
We specialize in software development services, custom web application development and design, website design, mobile app development, integration, search engine optimization and staff augmentation.
Our clients over the years have taken advantage of Plego's model of delivery to scale and have expedited their key initiatives.
Check Out Some of Our Latest and Best Work
Our clients such as Motorola Mobility, Chicago Park District, Northwestern University, Gilead Sciences, Schneider Electric, Northern Trust, Sara Lee, Crate and Barrel, Zebra Technologies, among others, have taken advantage of Plego's technical software development expertise in delivering intelligent business and custom web application development and design solutions.
View our Capabilities and Services
We started Plego Technologies when the Internet was in it's nascent stages. We have evolved our custom software development, business intelligence and technology offerings while also pushing our capabilities to the bleeding edge. We'd love nothing more than to help you reach your goals with an application that changes or enhances the way you and your company conduct your business.
!-- END NEW DESIGN -->
We Work With World Renowned Brands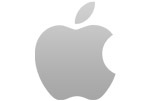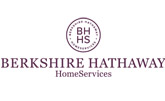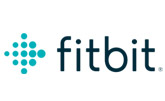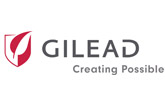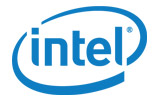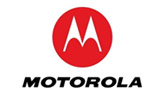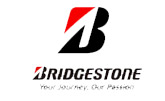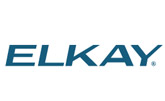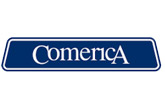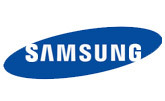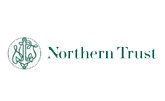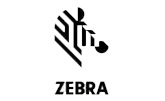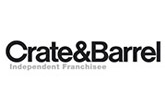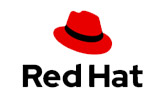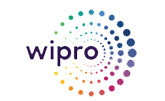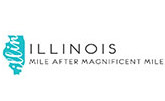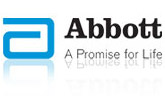 Testimonials
We had a wonderful experience with Plego. Their design ideas were wonderful for our new website and their team was amazing to work with!
Karin Best
from ISASS

We have been working with Plego for the past two years. They have been a trusted and cost-effective partner in all of our projects. They have met our expectations and were communicative during each project. If you are looking for a partner that is knowledgable, innovative, and flexible in web design/development Plego is the right fit for you.
Dan Loris
from SolarCode

Plego has been a fantastic partner for our company. I've worked with several partners in the past and Plego stands-out for their communication and collaboration. They make you feel like you're their only client with their responsiveness. We've been more than pleased with them and plan to continue our relationship with future projects.
Brian Lynch
from Elkay

We selected Plego Technologies to create a custom inventory planning application for two of our divisions. They created an entire new system that is very organized, user friendly and definitely meets our needs. The great thing about their team is the ability to think outside the box and share the latest trends and new ideas with us. We are very happy to have a technology partner like Plego Technologies. Their customer service, work ethic and attention to detail is second to none.
Tony Han
from Magic Chef

Plego Technologies has been a valuable and cost-effective partner in brining our SaaS platform to fruition. We look forward to our continued relationship and further development of our technology with them.
Adam Urbanczyk
from Koloden

Plego enabled us to show potential customers on the web how our virtual environment platform makes it so easy to meet, collaborate, and interact virtually. They understood our product first, which gave them a deep understanding of our what we wanted to accomplish with our site. They created a website that is appealing, intuitive and truly shows off the purpose of our virtual product. Plego is an excellent web development partner.
EngageVE

The team at Plego Technologies are straight forward and a hard working group. They have help us fix multiple issues with our website.
Matt Giovannoni
from Hollywood Boulevard Cinema

Plego Technologies has been a great partner for our database and website development needs. They have been able to collaborate with us on multiple projects to ensure we get the best results and that the final products meet our standards. They are very responsive, easy to work with and get the job done. We highly recommend Plego Technologies!
Lisa Manganese
from Digitrac

Plego Technologies has been an invaluable Web and Software Development partner for Boom Industries over the past 3 years. Through their expertise in application design and development, they created our custom gaming software, including our Magic Number Wheel and Trivia applications. Plego has been able to understand the needs of our business model, incorporate our unique ideas, and bring them into fruition.
They have exceptional customer service and have delivered all our requests within their stated time and budget estimations. I would definitely recommend Plego as a solid web and software development partner for any company looking to bring them on.
Geno Perry
from Boom Industries

Plego did a great job transforming our ideas into reality and building our website. Thank you!
Stacey Vucko
from Vuckolaw

Plego was a great partner in developing the Engage Virtual Environment and all of it's dynamic features. In response to the sudden shutdown of the live event industry to the Covid-19 Pandemic, Plego was able to turn around a dynamic virtual solution to have a platform up and running by summer of 2020. They were fully bought in to the startup culture at EngageVE and understood the importance of time and also quality. They have continued to enhance and add to the platform by loading it with tremendous interactive features that allowed virtual events to feel as close to possible as being live next to your colleagues and associates. Plego is the perfect solution provider for any web application project.
EngageVE

Plego Technologies has been a tremendous strategic digital partner for Discount Travel in terms of website development and search engine optimization for over a decade. We have relied on them for our online strategy and they have guided us in the right direction every time. As a Travel agency it was critical that we worked with someone that was able to increase our online exposure and converted that exposure into actual business. Plego has done just that.
Sadiq Hussain
from Discount Travel

Plego Technologies has exceeded our expectations. They initially rebuilt the Society for Minimally Invasive Spine Surgery's website and we're now actively working with them on the next phase of the website's development. Amin and the Plego team are extremely responsive, professional and easy to work with. They keep us informed and engaged throughout the design and development process to make certain the final product is exactly what we want; all while being mindful of our budget and timeline.
Nancy Henkel
from Society of Minimal Invasive Surgery

Plego Technologies is a team you can rely on. They always deliver . Plego delivered a uniquely sophisticated product above the industry standard. They followed through on all their promises and fulfilled the entirety of the scope. The experienced team has an extensive knowledge base and provides valuable support. They're prompt and communicative.
Omar Hassad
from Rxeed

Plego has completed several web development projects for our firm and we have been very pleased with each. Amin and his team have been essential to help problem-solve in various capacities to ensure an efficient and productive end product. We have been continually pleased with results including professional optics and user-friendly functionality.
Alicia Fidler
from Union Insurance Group

We have used Plego in the past few years on numerous occasions for anything from web to database to software development projects with great success. They have always been very responsive and sensitive to budget restrictions involved. I would not hesitate to recommend them any chance I get.
Shahin Dejy
from Animated Vision

Amin and Saad with Plego do a great job with our website, Seo and blogs. They are very quick to respond to our needs. Plego Technologies is the way to go!
Joe Longo
from Longo Corporation

Plego Technologies has helped us immensely on numerous projects requiring custom database development, javascript programming and WebGL integration. We've worked with them for over 5 years and the quality of their work has remained consistent high, their fees are more than reasonable and work gets completed on time. If you have a complicated project, Plego will figure out how to get it completed, on time and on budget.
John Manfredy
from Animated Vision

Having Plego Technologies as a partner for our interactive initiatives has been very successful for Juno Lighting Group. Plego is proactive and responsive in addressing all our Marketing Communication and Interactive needs. Plego is easy-to-do business with and reliable, a couple of traits not often found in business today.
Bill Morreal
from Acuity Brands

Amin and his team did a great job transforming our ideas into reality and building our website. Thank you!
Stacey Vucko
from Vucko Law

Plego is great to work with! They have a super fast response time whenever we need support with our PIM system that we created with them. Professional and a pleasure to work with.
Katie Gibson
from Jessup Manufacturing