Benefits of Hiring an On Demand Developer
It's more important than ever to have a well designed and up-to date website. With people flocking to the Internet for purchases, consultations and to find new hobbies, companies can't afford to go without one. That's where web designers and developers come in. These people are the types that speak in code and dream in Java. They know exactly what they're doing and what needs to be done to get your website where it needs to be.
Most companies have some sort of programming team and they may or may not have their own fulltime developers. However, sometimes demand is higher than they can crank out and they need additional help to get the job done right. That's where on demand developers come in.
What is an On Demand Developer?
On demand developers are simply developers that companies hire to outsource their work to. They can be a freelancer, a member of a staffing corporation that works specifically in technology or part of a team of well-suited individuals. Whatever they identify as, on demand developers all have one thing in common. They are not full time employees. Instead, they're an extension to the company's already fulltime programming team.
Some companies may be thinking, why not just hire more fulltime employees? Well, there are tons of benefits in hiring on demand developers that can be hard to pass up.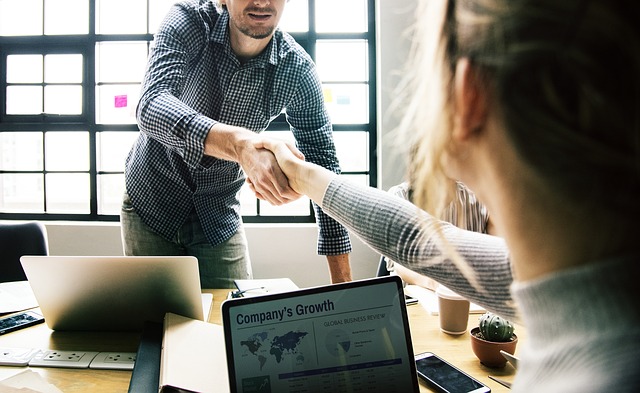 What are the Benefits?
The small details for hiring on demand developers change depending on your company and your company's needs, but the essential facts stay the same. Consider the following and you will begin to understand why more and more people are outsourcing their web development needs.
Cost Effective Solutions

The cost for hiring a new full-time employee reaches farther than a salary alone. You'll need to go through all of the on boarding, pay said salary and offer them benefits that other full-time employees in your organization receive. When you start to add up the costs of medical, dental or life insurance mixed in with 401k matching and retirement planning, things start to add up.

When you hire an on demand developer, you're only paying them for the work that they're doing for you. You agree to either an hourly rate or a flat fee for a specific, well-defined project rather than all of the associated resources of a full-time employee. Not to mention, hiring on demand developers saves you a ton of time in the long run since you avoid the painstaking hiring process. This is especially true when you work with a company that helps bring on demand developers into contact with companies in need.

Finally, you have much more flexibility when determining the budget for a job with an on demand developer. If you work with a company to match you with a developer you can tell them your budget and preferences. Just remember, you get what you pay for when it comes to developers.

High Quality Work

Arguably one of the best things about hiring an on demand developer is that you know you're going to get high quality work. Depending on your platform needs (i.e., Java, Ruby, Python, etc.) you can find someone who excels in that specific field. Due to the vast number of on demand developers available, when you work with a company to find the best fit for you, you can communicate your needs and be matched with someone who is dedicated, knowledgeable and experienced in exactly what you need.

Rather than worrying about hiring a full-time employee who is only an expert in one area, hiring on demand developers for different projects will give you the quality work in each area that your needs fall. This saves you time, money, training and stress paired with an increased productivity that you wouldn't believe. Browse the available on demand developers and you can find someone with outstanding work in the specific platform you're looking for.

Consulting Benefits

In addition to outstanding work, most on demand developers are also well versed in consulting. Since these developers are experts in their relative fields, they can give the expert advice you need in order to make difficult decisions and attain your goals faster and more efficiently.

On demand developers are great at giving continually support in terms of consultations and aren't afraid to let you know if something may not work out. Since they are top experts in their field, they know how to respond to the occasional road bump. Not to mention, on demand developers are usually much quicker at resolving any issues that may arise during the process.

Seamless Transition

Something unique to on demand developers is the seamless transition that occurs whenever you need to hire one. On demand developers are used to a varying amount of difference between business environments and they're extremely adaptable to any company they're matched with. Plus, when you use a company that pairs on demand developers with businesses, the searching, hiring and matching is all done for you. It's a much easier process than going through a typical on boarding needed for fulltime employees.

When an on demand developer has finished the job, that's it. Companies can continue using specific developers for the future, but again, they only work when you need them to.

Fast Turnaround Times

Since on demand developers are hired to complete specific projects they usually have a much faster turnaround time compared to an in house programming team. This is because they only work on limited amounts of projects at once and developers give their full attention to the task at hand. Oftentimes, on demand developers will even finish work earlier than the deadlines you've put in place.

Fulltime developers are great assets, yes, but they usually have a lot more administrative tasks that are on their plate. These tasks add up and take their attention away from the project that matters. On demand developers aren't burdened with administrative tasks thus product faster turnaround times.

Low Risk

When you decide to hire an additional fulltime employee, you take a risk. If someone is not a good match or they don't work well with the programming team in place, you've wasted time, money and resources. When you hire an on demand developer, you experience little to no risk. If you don't like the way they work, they're done and you can hire a different developer. You only pay on demand developers for the work they do and can always ask for edits if you're unsatisfied.
How to Find the Right On Demand Developer
Finding the right on demand developer can be hard. There are tons of freelancers out there that may not have the experience you need. Make sure you head to a reputable company in order to find your next on demand developer. You can discuss the following information with them in order to be paired with your ideal developer for the job. Consider:Finding the right on demand developer can be hard. There are tons of freelancers out there that may not have the experience you need. Make sure you head to a reputable company in order to find your next on demand developer. You can discuss the following information with them in order to be paired with your ideal developer for the job. Consider:
Pricing

Let the company know what your budget is, on the high end and the low end, and make sure that you realize that you get what you pay for. If it's an important job, you should be willing to invest in high quality work.

Portfolios

Look through some of the project work that the company has from the on demand developer. Getting a taste of their portfolio is the best way to know whether or not you've found what you're looking for. Compare styles of different developers so that you know from the start what to expect. It also makes communication easier if you can compare it to some of their specific pieces of work.

Time Commitment

Let the company know what the time commitment will be and whether or not it has the potential to turn into a long-term arrangement. The more detailed you are, the more likely the company will be able to match you with the perfect person. When you're discussing this time commitment, include a timeline that you'd like to see things done by so expectations are made clear from the beginning.

Professionalism

Finally, you want to make sure that you're working with a company that has professionalism. Using a reputable company like Plego to find your next on demand developer is a great option to ensure that you're working with a team who takes their jobs seriously. Avoid low cost job boards if you want to work with someone who means business.
Whether you're looking to hire an on demand developer for long-term projects or limited engagements, the team at Plego is here to help. We possess a vast array of skills and expertise for all of your web development needs. All you need to do is contact us and tell us what your specific needs are and how long the project will run for and we will send over a comprehensive list of different programmers for you to use as your own. Give us a call today at 630-541-7929 or head to our website at https://www.plego.com/web-design-and-development to find more information.