Website Performance Still Matters—How to Ensure Your Site is up to Speed
Building a website is essential in our current digital age, but there's more to it than that. You need to make sure that you set yourself up for success with a power user interface, excellent user experience, and a
website that performs well
. You can't just set up a site and expect to reap the benefits without any extra work. The reality of it is that creating a website takes a lot of ongoing work and while
many people don't tend to put website performance at the forefront of their efforts
, it needs to be. Website performance still matters. In fact, it's essential to make sure that your visitors actually stay on your site and follow your calls to action.
But what is website performance exactly?
What does it mean and what does it encompass? Website performance is the way that your site and all subsequent pages are optimized for speed. It is the time it takes for your site to fully load so that it's functional and able to be navigated quickly and swiftly. It is synonymous with website speed and in a world of increasingly impatient people, it's understandable why this is so important. To help you get a bigger picture on website performance, we've put together this comprehensive guide that will make sure you know how to ensure your site is up to speed, and why doing so is important.
Why is Website Performance Important?
Website performance, or website speed, is important for a number of reasons
. Not only does it allow your visitors to start doing what they came to your site faster, it will actually improve your rankings, boost conversion rates, and solidify your brand as one that people can trust.
Caters to Short Attention Spans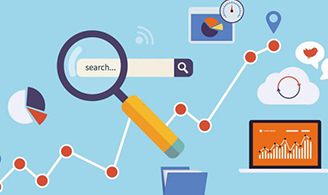 Amazon Prime has sparked an increase in shorter attention spans. People want things instantly and the same concept applies to website performance. If a site doesn't load in three seconds or less, close to 50% of your visitors are going to leave. It's as simple as that. When they leave, they'll try the next website on the search results list, which will likely be your competition. Strong web performance caters to people with short attention spans so you get as much business as possible.
Advances User Experience/Satisfaction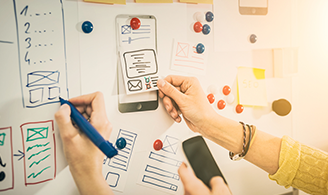 Since website performance caters to short attention spans, it will
inevitably advance your user experience
and overall satisfaction with your website. When you sit around waiting for pages to load, you get frustrated easily. It's not only about reducing bounce rates; it's about the overall experience as a whole. No one enjoys navigating a site that they have to, say a credit card company for instance, when it loads slowly. Their user experience dramatically decreases along with satisfaction. Over time, this could be bad news for business, especially if it continues to happen and people start dreading going to your website.
Better Brand Image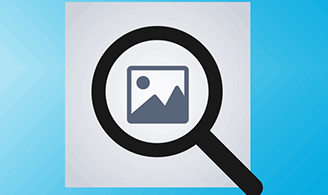 On the contrary, when your website performs well and everything loads quickly, people will have a better overall view of your business and your brand. Improved brand image leads to more referrals and higher profits.
Improved Search Rankings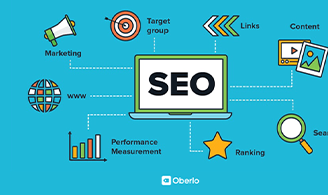 When your website performs well, you'll be rewarded with better positions on a search engine results page. Better positioning means more traffic, which translates to more conversions and higher profits.
Boosts Conversion Rates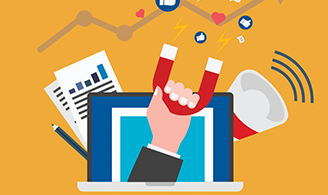 As we mentioned, improved search rankings from website performance
often lead to better conversion rates
. However, site speed also has a direct relationship to conversion rates. If someone is going through the check-out process and things are taking too long, they have more time to abandon their cart and try a different website. The faster your site, the more likely you are to receive good conversion rates.
Optimized for Mobile Users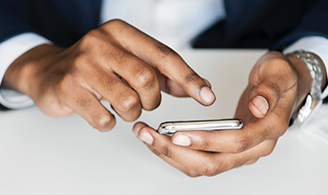 These days, a lot of people surf the Internet on their mobile devices. While desktop optimization is still important, website performance on mobile devices can make or break a business. Make sure people can load your site on their phones during their down time to ensure you get the best conversion rates possible. If you don't, it's easy for people to justify moving on to your competition.
Connections to a Global Audience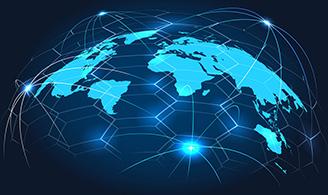 If your site loads fast enough in the U.S., it will load substantially faster than local websites in countries that have slower broadband. If you offer products or services that can be delivered all over the world, having access to a global audience is key to growing your profits.
Reduced Bounce Rate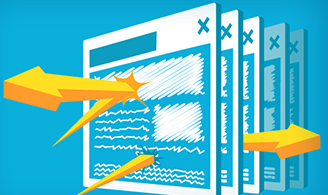 Bounce rates are determined by the amount of people who visit your homepage then leave without looking through your site. Better performing websites will have reduced bounce rate, which increases the likelihood of conversions.
Can You Test Website Performance?
Luckily, if you don't know how your website performance is doing,
testing it is easy
. There are a number of free or paid services online that you can utilize. A few of them include the following:
Google Page Speed Online
Google Chrome Page Speed
Google Chrome Developer Tools
Site-Perf.com
Wepsiteoptimization.com
In addition to the above, you can run analytics on your website to determine how fast things are loading, what's slowing down your site speed, and subsequently how to improve it.
What Factors Affect Website Performance?
If you've found that your website is performing poorly, consider looking at the following
important website performance factors
. These are some of the most prominent things that affect website performance, which will give you a good starting base to better understanding your website's loading speed.
Network Conditions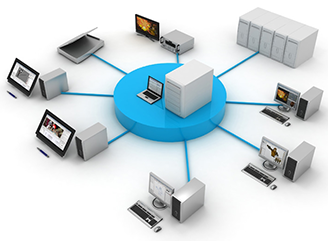 Unfortunately, this is a factor that's pretty much out of your control. The network conditions of your visitors has a direct impact on your website performance. For example, someone who's accessing your site using WiFi is going to experience better website performance than someone trying to load your site using a 3G data connection. At the same time, a bad WiFi connection will increase loading times.
Hosting with a content delivery network (CDN)
can help combat this problem.
Hosting
Where you host your website plays a huge role in website performance. Make sure you host your website, including HTML, CSS, media, and more, with one company to avoid having to transfer files. You should also opt for a high-quality hosting plan with a reputable company that offers support in case you need it.
Page Weight
If your page is cluttered with pictures and videos, it's going to "weigh" more than other sites. Make sure that you aren't over-doing it and keep your page weight light.
How to Improve Website Performance
If you find that your website performance is suffering, there are a few things you can do to
improve website performance
.
Implement Caching
Web caching will help you reduce your bandwidth
, which in turn boosts web performance. It essentially acts as an ingrained version of your site for people who have been there before. When they visit your site again, if it's cached, it will load almost immediately. If it's been changed, it'll update the cache and save everything for next time.
Code for Mobile Devices First
Coding for mobile devices first
will make sure that your site performs well on smartphones and tablets
, which increases performance on desktops. Responsive designs are a great way to ensure that your website performance never suffers; regardless of what device your visitors are on.
Lower Image Sizes
Your images don't have to be huge to be effective. New formatting tools will successfully reduce the overall size of your image without reducing quality. This is huge, especially for companies who want their website appeal to more visually influenced visitors. You can reduce the image size, change the formatting, and make sure that you upload everything within specific boundaries that won't slow down your site.
Reduce HTTP Requests
HTTP requests will pull files from the Internet and slow down your website performance. Reduce the number of HTTP requests to improve overall site speed. Learn more about
reducing HTTP requests here
.
Check Your Hosting Plan
Like we talked about before, how and where you host your website will have a huge impact on your website performance. Try implementing a CDN and make sure your hosting company is good. It's not worth it to use bad hosting to save a few dollars.
Transfer to Cloud-Based Monitoring
Cloud-based websites are great because they're hosted on a cloud service, which means there won't be as much of a need for long-distance file transfers. Instead, everything's stored in the cloud and you'll benefit from faster loading times, a bigger ability to scale your website, and more cost effective strategies.
If you need help improving your website performance, contact the professionals at Plego Technologies today. We specialize in custom website design and development and are able to help you integrate all of the best practices of building a website that performs well. Give us a call today at
630-541-7929
or
reach out by email
.