Wipro (Appirio)
Wipro (Appirio) – PHP (Laravel Framework), 3dvista Virtual Tour, MySQL, JavaScript, jQuery.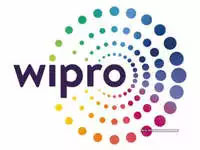 Client Profile
Wipro (Appirio) is a Salesforce and Google consulting partner that specializes in delivering enterprise-scale innovation on the world's most powerful digital platforms. Wipro offers technology and professional services to businesses interested in using public cloud applications.
Client Industry
Consultation
Business Challenges
Wipro (Appirio) aspired to launch an immersive virtual event titled "Helix 2021" to feature experts across industries; They needed to promote networking and wellness while keeping attendees entertained and engaged.
They required a dynamic online 3D platform to display or demo new and innovative products and solutions for themselves and their partners as an alternative to live in-person events.
Wipro (Appirio) also needed to bring attention to and promote a number of deserving charities.
They sought to make a connection and incorporate their sponsors and partners into the entire immersive experience.
They also intended the virtual event to be a great experience and wanted to demonstrate the culture within HELIX 2021.
Solution
Plego, in collaboration with Pulse Studios and EngageVE, created a fully customized 3D Virtual Event and integrated all the latest technologies.
With a distinctive experience beyond the traditional webinar, this event allowed attendees to explore different venues and develop better business relationships. Attendees were able to endure brand loyalty by experiencing an immersive global trip.
We created an appealing, engaging 3D environment with keynote speakers, analysts, customers, industry experts, and tailored seminars to ensure regional business continuity.
Starting from the welcoming screen to the user interface, the overall 3D environment was expressly designed, keeping the Helix 2021 brand in mind.
We Designed the following features to ensure a real-time experience;
Customized Rooftop
We carried a futuristic approach to ensure the complete involvement of Sponsors in the experience; we built the arena close by a futuristic city skyscape along with branded towers bearing sponsors' logos. The prime purpose was to transport people from all across the world into Helix 2021.
Engaging Content
The main stage presented 54 back-to-back content sessions loaded with performances for the virtual event to provide rich and engaging content. Attendees could take a break by visiting the entertainment areas or going to the BAR and enjoy listening to the renowned DJs.
Solutions Gallery
Plego created the Gallery for participants to explore and learn about Wipro's (Appirio) and partners' latest product solutions.

Live Chat
Attendees could join a live chat with a solutions provider and conduct Q/A Sessions to learn more about their product(s).
Industry Showcase
The section was dedicated for guests to learn more about each industry of Wipro (Appirio) and their Solutions employed worldwide.
Connect Zones
Attendees could use Group Chats, One-on-One Chats, and Connect Zones to speak with other guests or join smaller group video conferences after visiting the theaters and Solutions Gallery. Additionally, for more private video sessions, Plego created a password-protected space for VIPs.
Giving Gallery
The Gallery was designed so that guests could vote on which charity they wanted to contribute to, making it easier for Wipro (Appirio) to decide the fields to offer donation at the end.
Surprising Farewell
Plego thoughtfully planned and organized a farewell at the end with thousands of virtual light lanterns released into the air with a thanking note by Wipro (Appirio) recollecting the essence of the Virtual Event.
Technologies Used
PHP (Laravel Framework) MySQL,, 3dvista Virtual Tour, JavaScript, jQuery.
Services Provided
Virtual Events, Application Development