bareMinerals
bareMinerals – PHP (Laravel Framework), 3dvista Virtual Tour, MySQL, JavaScript, jQuery.

Client Profile
bareMinerals is a best-selling and award-winning cosmetics company that deals with skin-loving, cruelty-free makeup, and highest-quality products.
With over 209 stores in the United States, bareMinerals is on a mission to make a difference in the world under the tagline "PowerofGood."
Client Industry
Cosmetics
Business Challenges
bareMinerals required an alternative platform for live in-person dynamic events to reduce the cost of travel, accommodations, and venues for virtual meet-and-greets.
They intended to host a "Virtual Villa" event to feature their Clean Beauty Ambassador Hailey Bieber to help people shop smarter, all while enabling Product Pitching, engaging customers, advertising, and keeping an eye on insights using analytics for retention marketing during the Pandemic.
Solution
Plego created a platform for BareMineraks to showcase 3D photo-realistic interactive images with real-time 360° visibility of their products, services, and literature to promote brand awareness and Product pitching innovatively.
Plego was successful in creating the Virtual Villa, which included recorded videos of Hailey Bieber guiding customers through the experience.
Plego also assisted BareMinerals in developing a data analytics system to manage new and existing customers as they explored the interface.
The Virtual tour helped BareMinerals increase the decision-making speed of visitors-turn-customers through an engaging, user-friendly, and faster experience resulting in considerable cost savings in the sales process.
Plego incorporated an Influencer-led video-based shoppable live streaming exhibit to create an amusement and shopaholic experience among customers in Virtual-Villa.
Plego integrated a Panoramic view and an aerial perspective inside an event to provide a sense of absolute location supported by all web browsers.
Plego included the event background music theme to create a pleasant ambience that allowed attendees to relax and feel comfortable as they mingle on the network.
Plego developed two separate portals within the Web Application, each with its unique set of features.
USER
Users receive credentials that allow them to navigate, explore and develop their experience with 3D products and services within a very appealing, original, and creative interface.
Home
The first look of the 3d Virtual Villa translates the bareMinerals desire. Users can visit any section with a click on given icons such as;
Floor Plan
Agenda
Quick Navigation
Chat
Floor Plan
A floor plan shows all the rooms through an aerial view where icons are clickable and the users can be redirected to the specific room.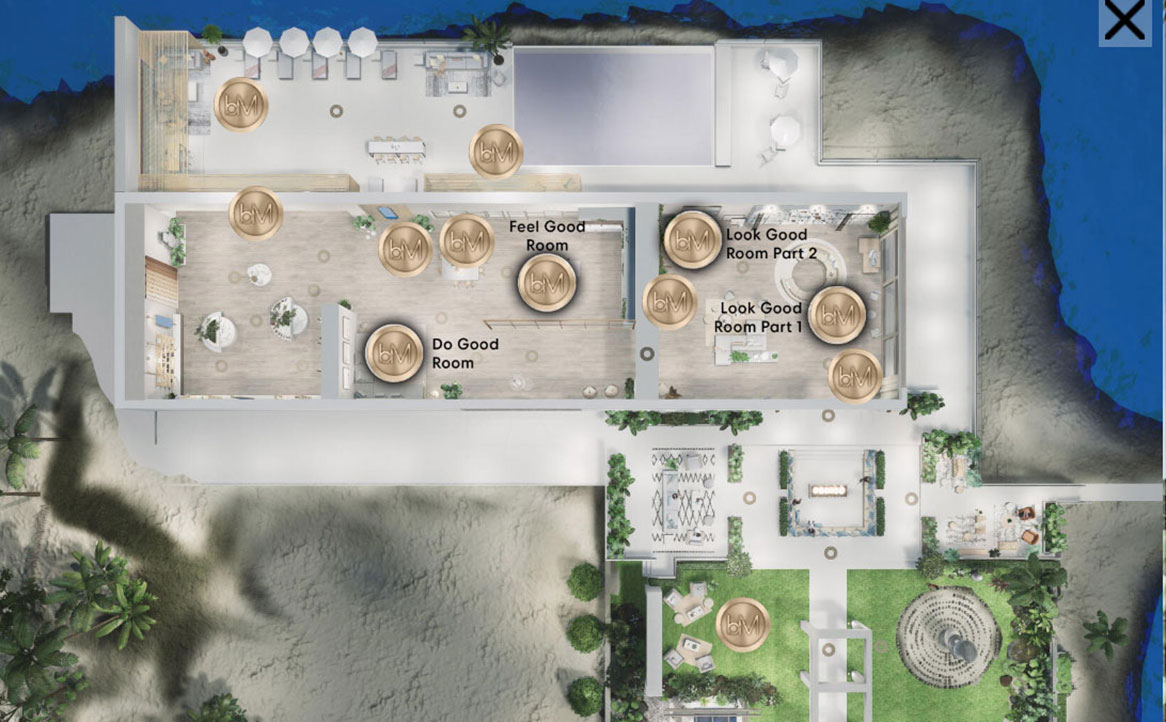 Agenda
The agenda displays the titles of rooms and their ongoing activities.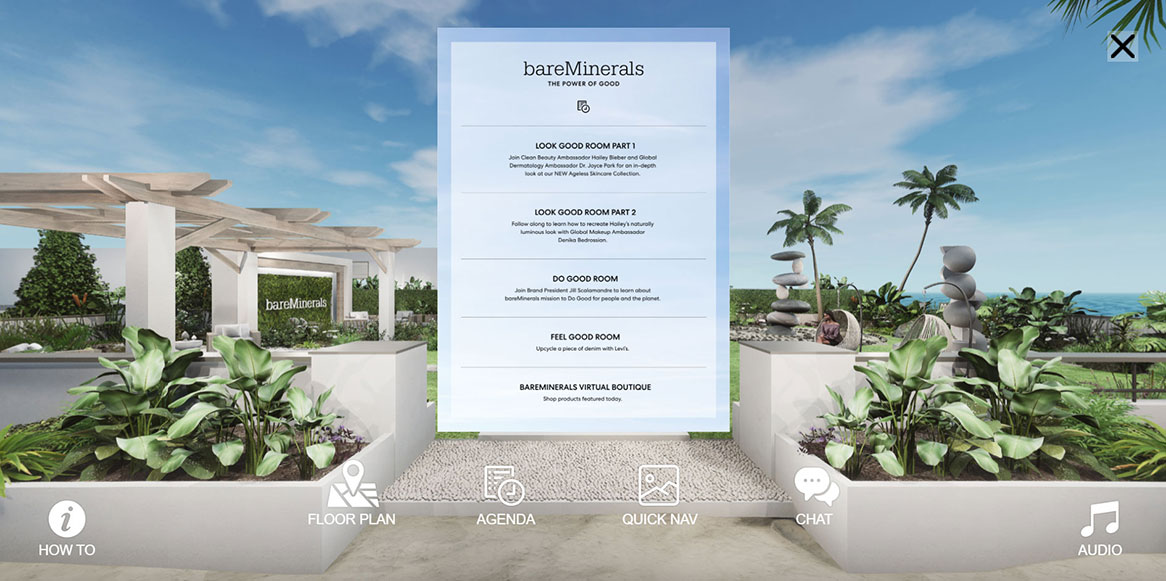 Quick Navigation
Multiple rooms with 3D effects are used to portray the company in real-time, such as;
Lobby
Networking Area
Boutique Rooms
Chat
When the user selects "Chat" from the menu options, a Zendesk form appears that helps the user connect with the staff of bareMinerals in real-time.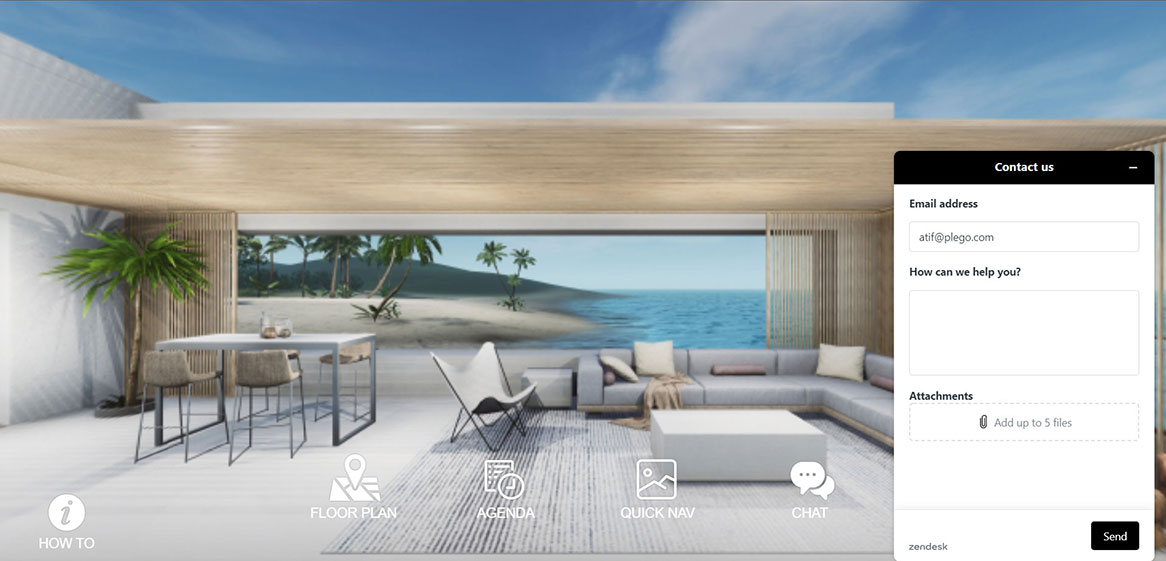 Insights of the Virtual Villa
A Video Pops up with a welcoming message from Beauty Expert "Hailey Bieber" where she discusses the event, and her favorite products, which visitors could buy in real-time.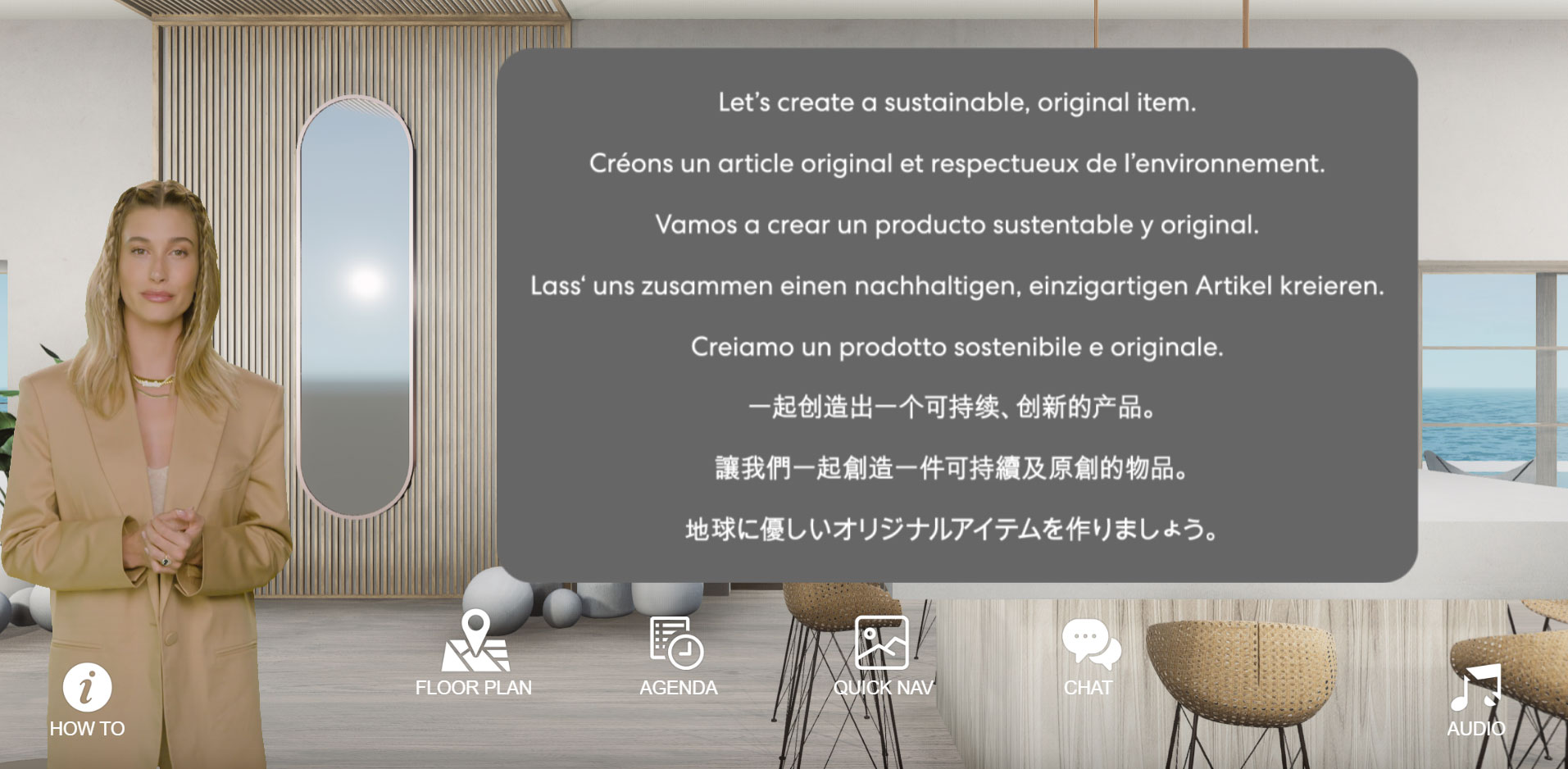 Do Good Room
An Aesthetic Lobby represents the Idea of bareMinerals to engage the visitors.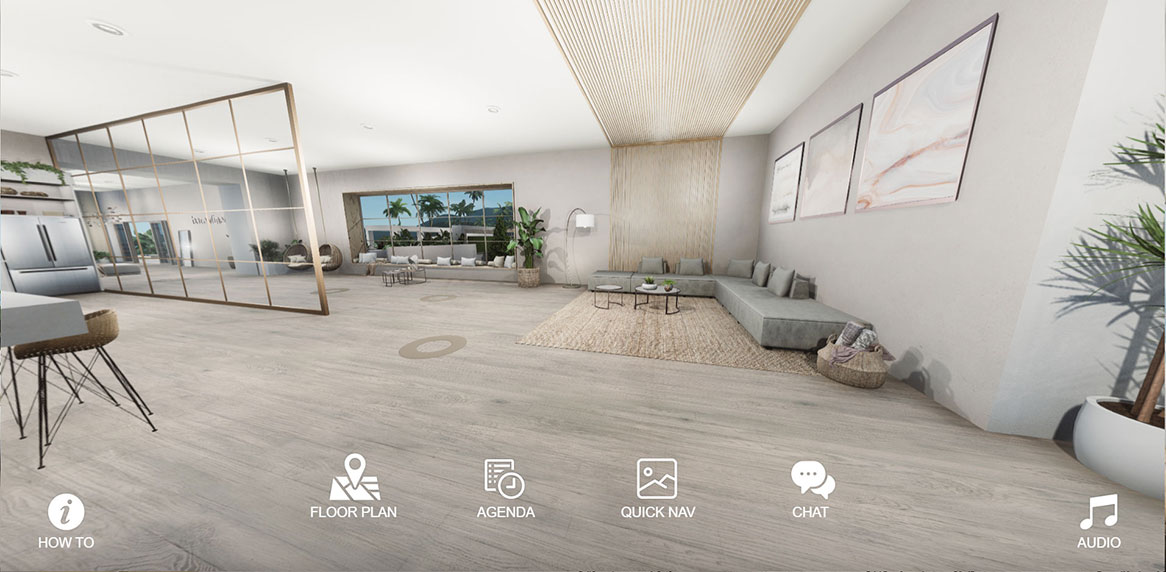 The other side of the Lobby provides a look of a resort.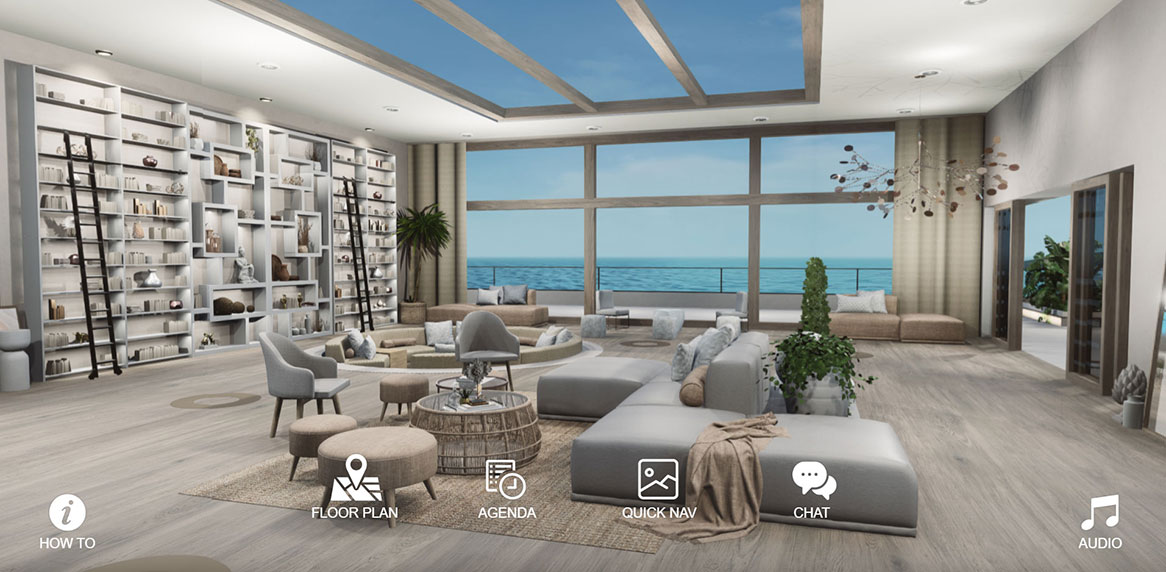 Video Sessions
Engaging Video sessions of Beauty Experts are embedded where they share their thoughts to enhance the learning experiences of Customers.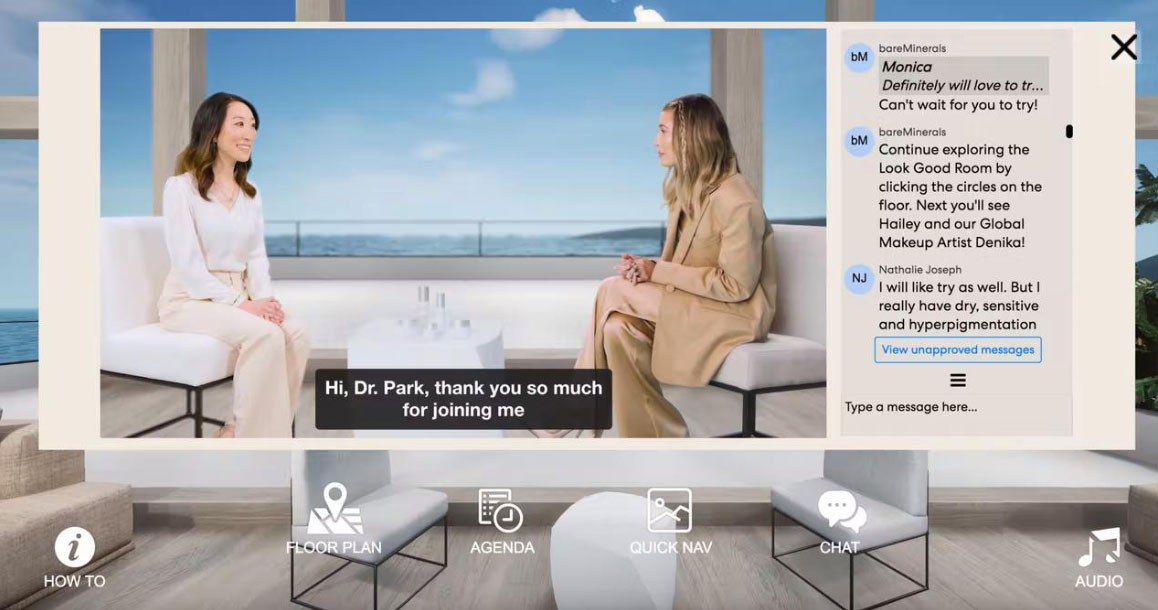 Feel Good Room
This Section interacts with an audience where customers are presented with the products along with a clickable logo where a video appears to share the message.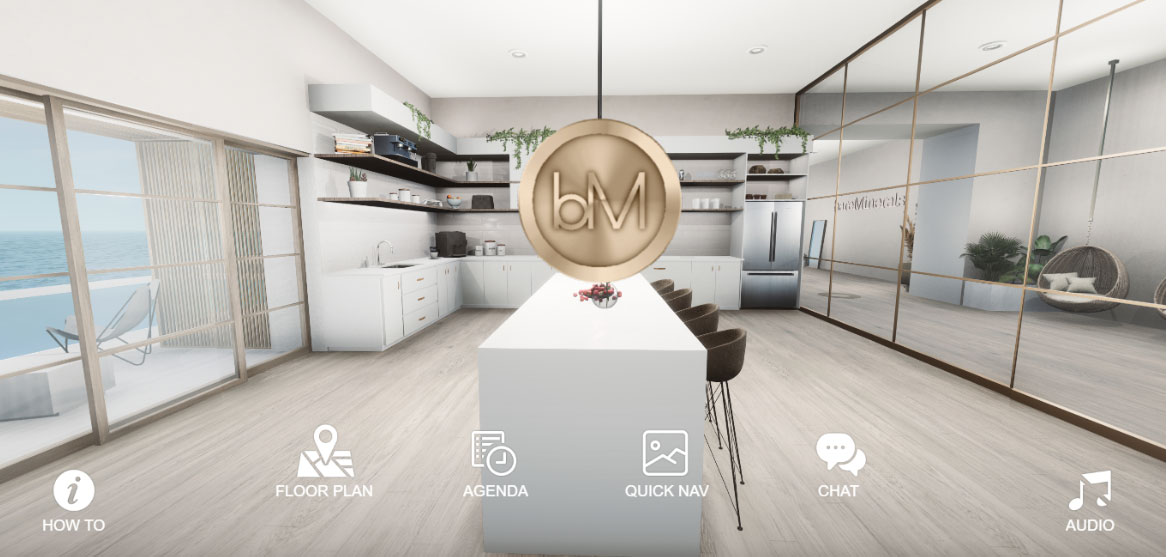 Look Good Room
Ambassador explains the benefits of the virtual boutique at bareMinerals.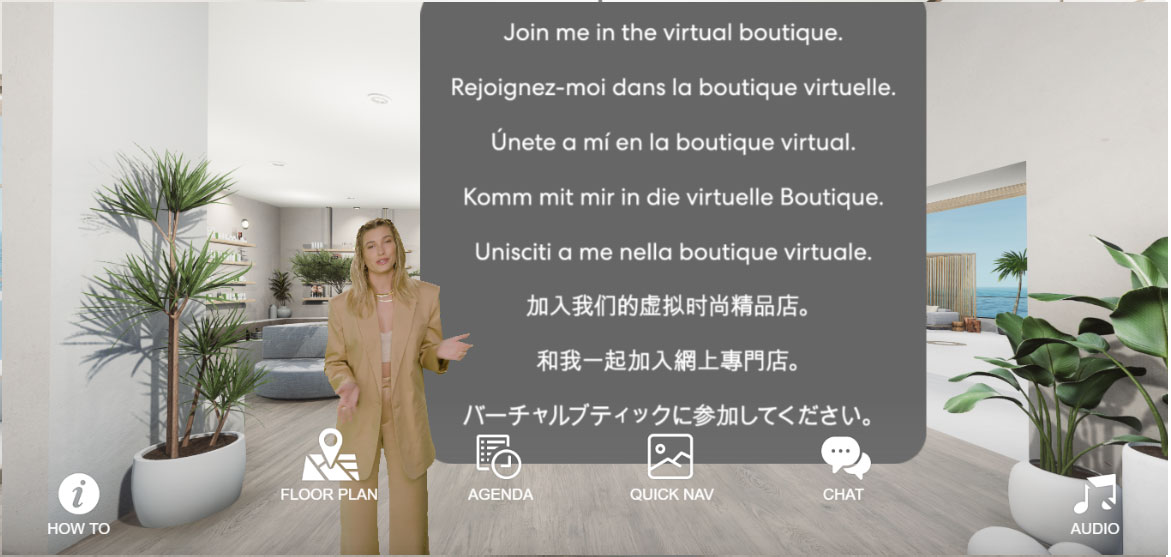 A Virtual Beach
A captivating Beach with a lovely ambience gives an astonishing experience to the visitors.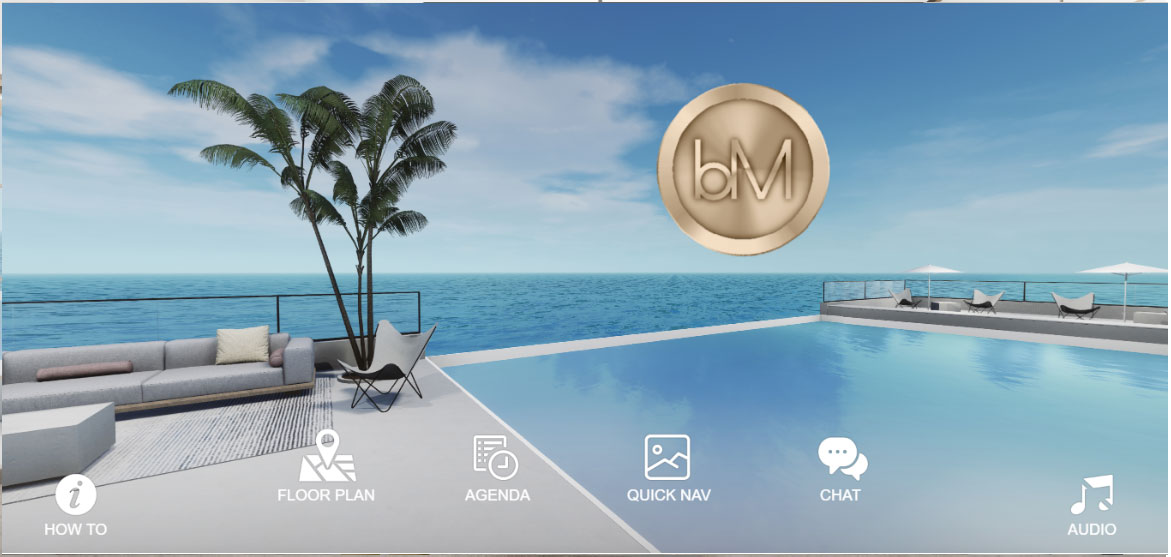 QR Code
QR codes could be scanned to record videos or participate in a photo booth on a mobile device throughout the experience.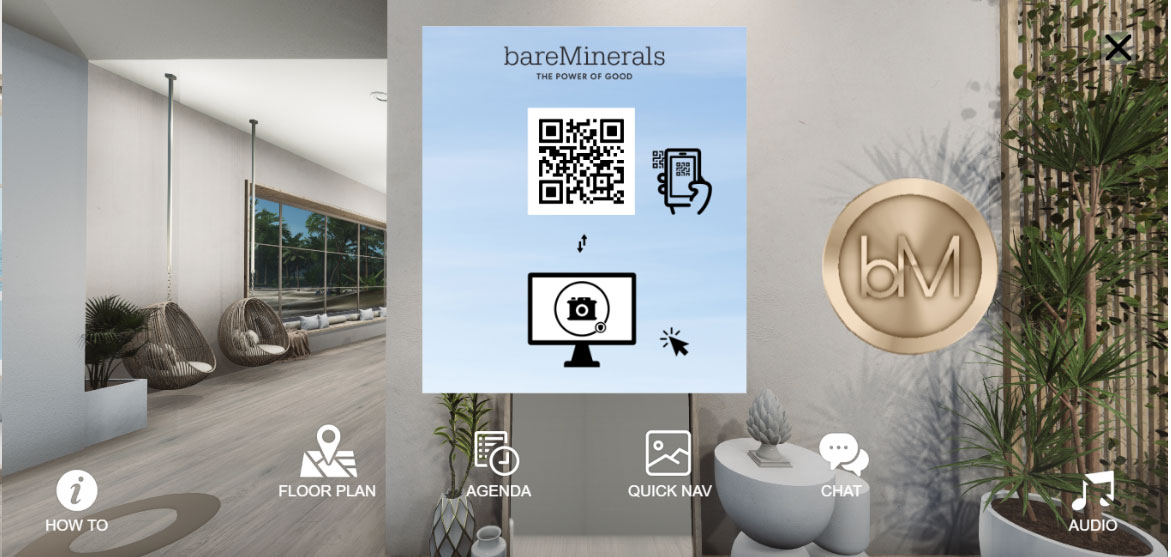 Products' Illustration
Visitors to the virtual store could browse 3D simulations of actual bareMinerals products and can get more information with a click. Then, they are redirected to the bareMinerals website, where they could buy the product and proceed to checkout.


Admin
The administrator could manage all the activities happening around the Event through this portal.
Dashboard
The interface of the main dashboard displays a category of Reports with a Thumbnail Internal link embedded.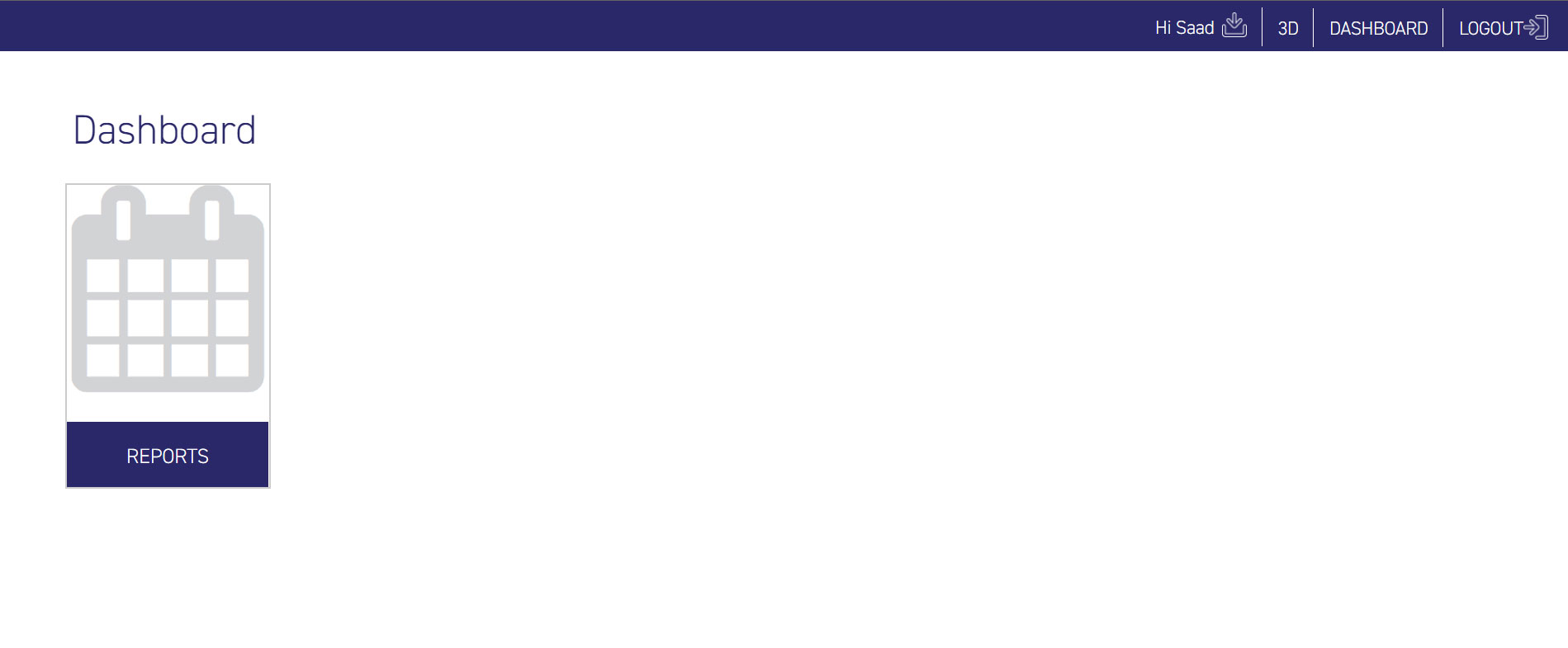 Analytics
Data analytics reveals who the users are, where they came from, and how long they stayed on the platform.
Other features include;
Filter with text fields
Table With rows and Columns incorporate essential data.
Technologies Used
PHP (Laravel Framework), MySQL, 3dvista Virtual Tour, JQuery, JavaScript
Services Provided