SMISS
SMISS – WordPress Website
www.smiss.org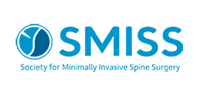 Client Profile
SMISS is an international community of spine surgeons, orthopaedic surgeons, and neurosurgeons who have chosen to specialize in Minimally Invasive Spine Surgery (MISS). The SMISS Community is open to other medical professionals, academics, and researchers who wish to become general members of the organization because they share an interest in SMISS.
Client Industry
Healthcare
Business Challenges
SMISS had an extremely outdated website with little or no integration with the Memberclicks portal that is used to manage their members. Plego had to redesign the website from the ground up and then enable membership management functionality in order to allow SMISS to let their users seamlessly join SMISS, manage their member status, update their payment methods and update their profile . The site needed to have a fresh new look that set itself above similar websites.
Solution
Plego designed and developed a brand new website via WordPress. We separated the site into functional sections that allowed users to browse the site according to their specific purpose. The main sections of interest within the site included:
Home
The home page primary purpose was to promote three activities for users. Find a Surgeon, Get info about Annual Forum, and Join Now. Below that it featured access to the case library, gave information about it's board and some other information about why to join the membership.
The homepage was designed to be an introduction to the SMISS brand. It has a fullscreen layout and responsive design format.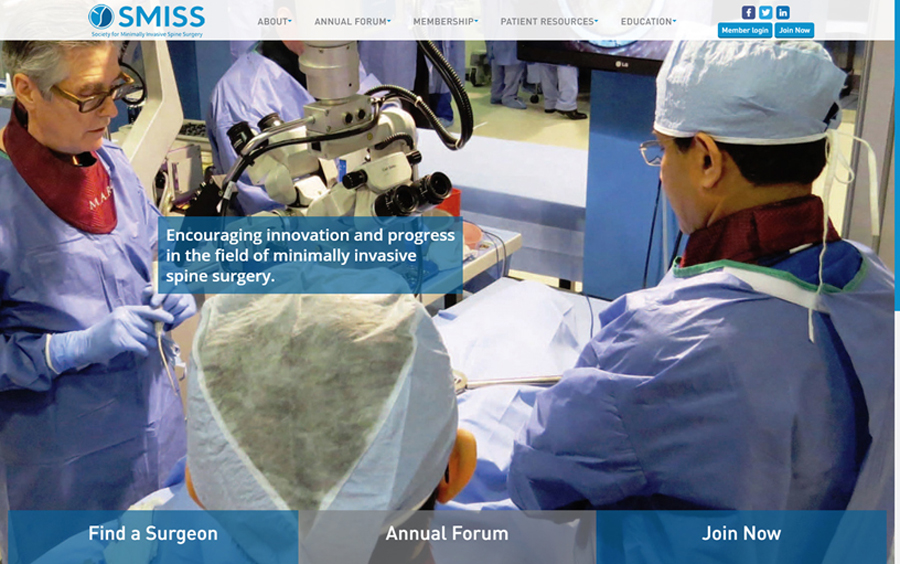 About
This section provides details about SMISS including their organizational history, mission statement, Board of Directors, past Presidents and their Strategic Leadership Committee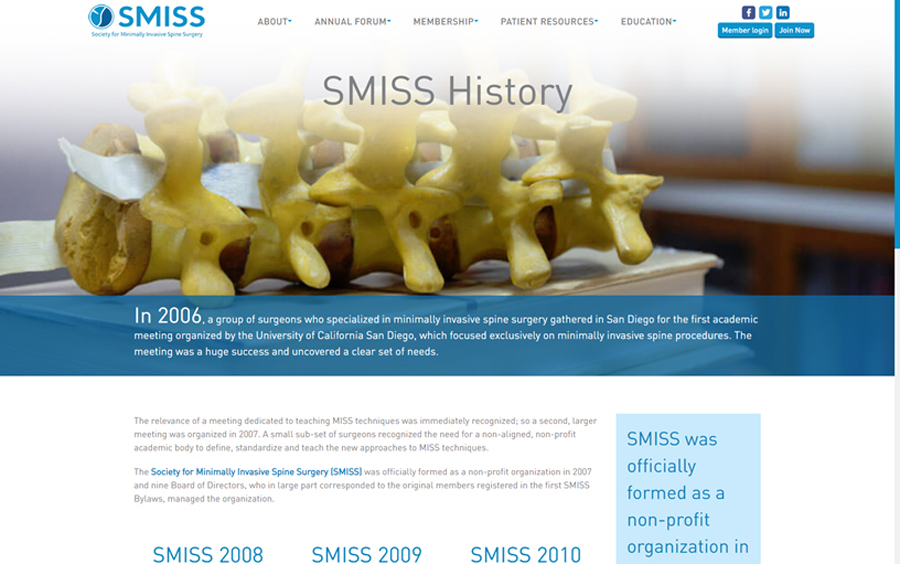 Annual Forum
This section provided details regarding their yearly forums.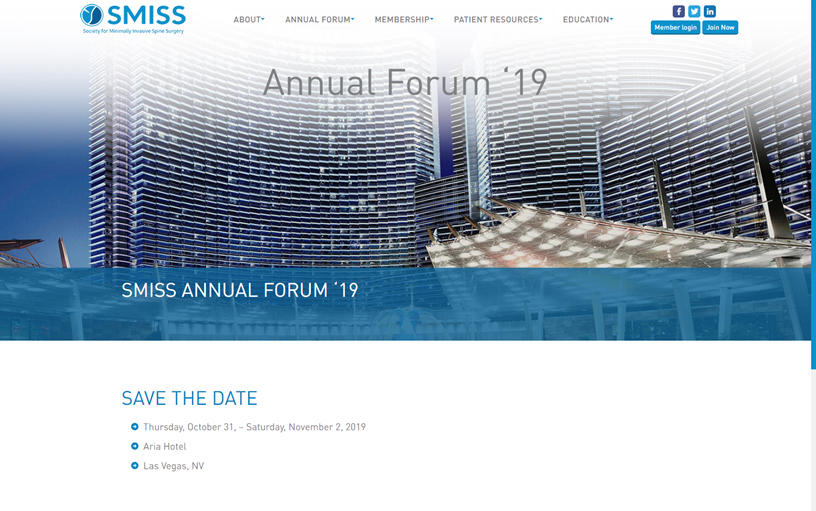 Membership
This section provided important information for individuals thinking of joining SMISS as members.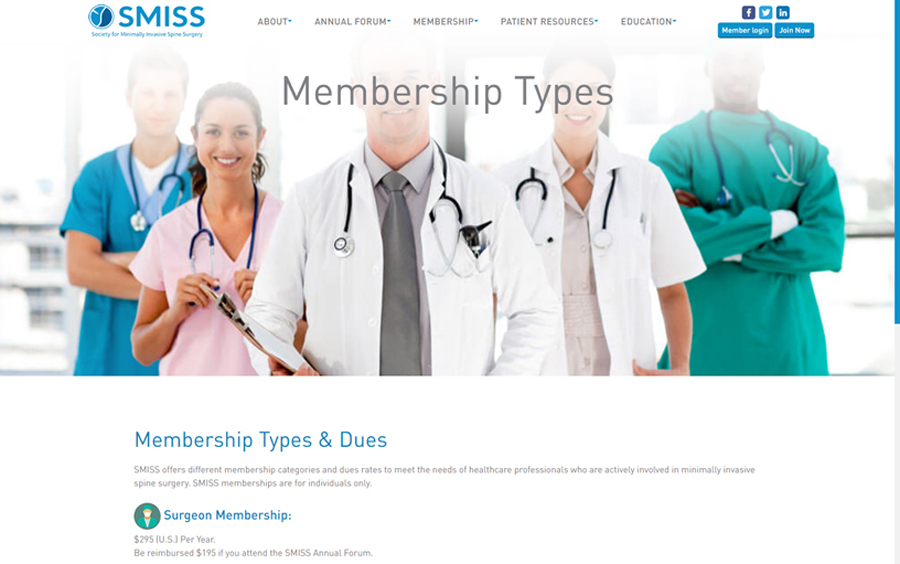 Patient Resources
A resource portal specifically for patients to get answers to critical FAQ's, find surgeons, and other important information to help patients approach their surgery.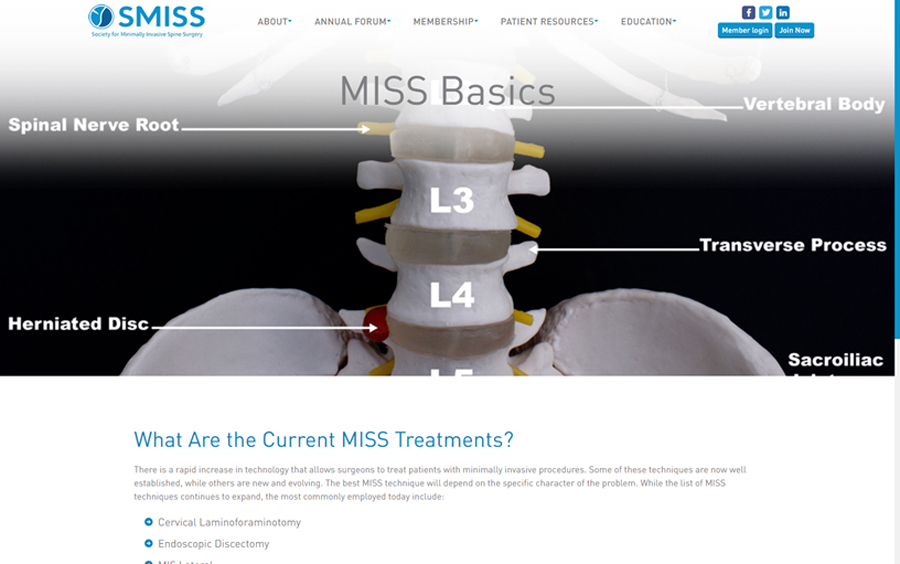 Education
The education Section provides important research information for its members and the general public alike.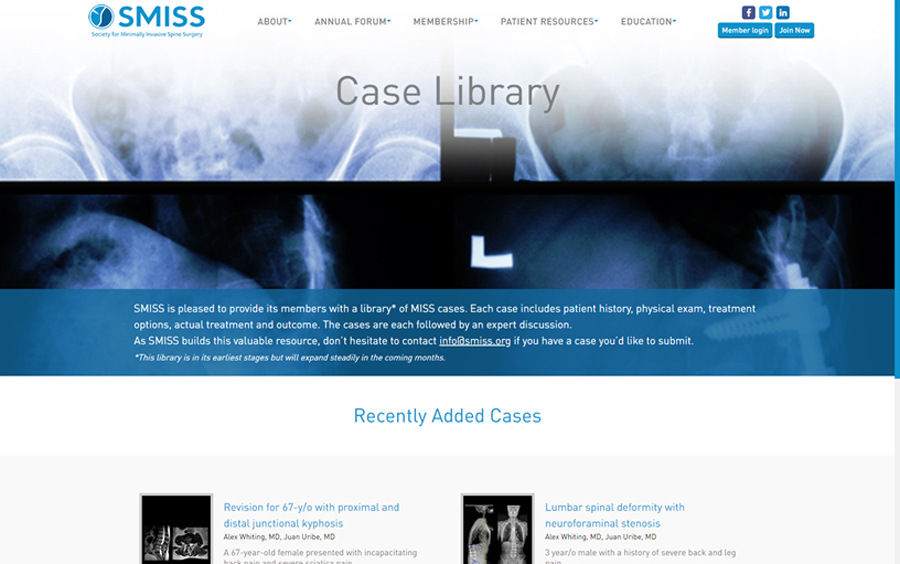 Technologies Used
WordPress, PHP, MySQL, JQuery, JavaScript
Services Provided
Website Design & Development, Integration