Modern, Professional and Elegant Website Designs
Alyce Paris
Alyce Paris is a designer of high end evening wear that inspire and endow a unique look and personal feel for girls and women experiencing such momentous occasions as the milestone rites of passage of prom, marriage, graduation and other special life events.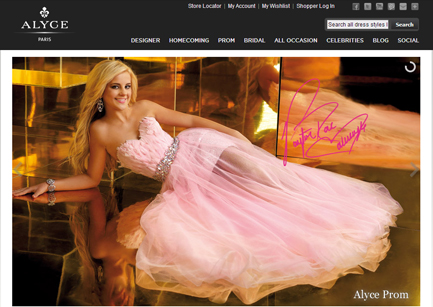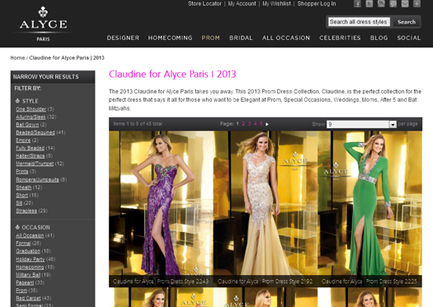 Client Industry
Fashion
the challenge
The challenge of this project was to take Alyce's Joomla website, which had no mechanism from which the site administrator could update the product lines, and revamp the backend so that the database could be refreshed with a new product line every 3 months. In order to make this happen, the database would have to be reconfigured to allow seasonal data instead of data that was always true.
In addition, the design of the site had to be fashion forward and appealing to younger girls shopping for Alyce's designs.
the solution
Plego designed and developed a cutting edge, modern and trendy fashion website for the Alyce Paris' spring 2013 collection. Plego provided Alyce with a Joomla based solution that allowed Alyce to manage their collections, offerings and clothing lines and update them for each coming season.
The system allowed for updates of runway fashion videos for each article of clothing, management of the Claudine for Alyce blog, and product updates. Alyce was provided with a wordpress based blog. The site also has complete social media integration with facebook and twitter.
Technologies Used
PHP, MySQL, Joomla, jQuery, AJAX
Services Provided