American Physicians Institute
American Physician Institute provides physicians with the medical education resources necessary for preparing – and passing – their board examinations.
Home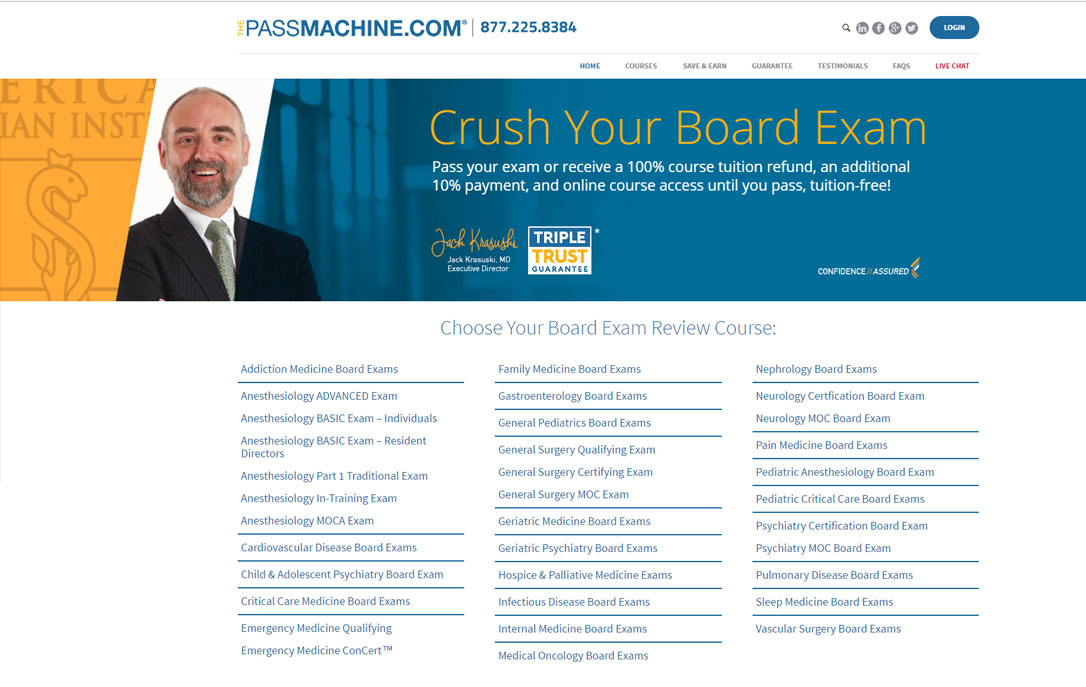 Client Industry
Health Care
The Challenge
API came to Plego with the desire to create a website that was compatible with all devices and delivered course information effectively to its prospective medical professional students.
The Solution
Plego created a custom responsive website for API. the existing website was completely revamped and built from the ground up using responsive web design technology. with this revamp, the site was now compatible on all devices including desktops, laptops, tablets and phones. It was also compatible with all platforms including windows, mac, ios and android.This solution increased API's potential audience size by not limiting the website to a single device or platform.
Services Provided
Responsive Web Design