AmeriPro
AmeriPro – Microsoft Power Apps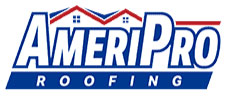 Client Profile
AmeriPro is a residential roofing repairing company, specializing in storm and natural disaster restoration of roofs, siding, and gutters. With a network of 26 locations across the country, Ameripro has earned the status of Owens Corning Roofing Platinum Preferred Contractor by consistently delivering quality work.
Client Industry
Construction
Business Challenges
Ameripro has been in the process of expanding its business. The company wanted to go the extra mile and get better results from its services by expanding its network, and automating a large portion of the sales process. From Housing site visits to generating quality leads, Ameripro was looking for a solution to improve its services and make the process easier for their sales representatives without sacrificing quality or effectiveness.
Solution
As part of an initiative to improve their services, Ameripro needed a partner who could solve these problems at once. Plego proudly partnered with AmeriPro to help streamline their business processes.
Plego developed a mobile application for Ameripro using cutting edge mobile technology from Microsoft called Power Apps with the following features:
The app allowed the sales representatives to generate leads on their visit by recording and sharing information about potential clients.
Real-time insights helped Managers to take a snapshot of the performance of their sales representatives, clients, and overall market using this new app.
The sophisticated app was designed to help AmeriPro tap the potential market and automate a time-consuming process allowing them to grow their business through more quality leads.
The application makes it easier to manage prospects. With a convenient arrange-able layout, A Sales representative can take on-site photos of the job and also arrange adjuster appointments to get their jobs approved.
A perfect solution for sales representatives to capture, record, and store all the essential information of the prospects from names, addresses, photos, and other information related to their homes.
The Application provides a full log of visits, inspections, claims, and adjuster appointments from their integrated backend system, eliminating ambiguity while also saving their time and effort.
Technologies Used
Services Provided