Digitrac
Digitrac – ASP.net. SQL, JavaScript, jQuery.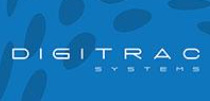 Client Profile
As their name implies, Digitrac help companies track things such as cartons, vehicles, test booklets, and tickets. They offer their clients cutting edge solutions while cutting costs.
Digitrac Systems has a product called "InfoRecorder". It is critical for them to track InfoRecorders Repairs and Replacements. Digitrac also assists their clients in choosing the correct type of service for non-working and out-of-warranty InfoRecorders.
Client Industry
eCommerce
Business Challenges
Manual Process
The Client had trouble processing data manually. They observed errors when they tried to input the data from emails into Excel sheets.
Immense workforce
The Client had to increase manpower to manage manual handling of customer data, which in turn affected the bottom line.
Accountability
Their system needed multiple data checks to catch errors and enable accountability.
Readability concerns
The visualization of enormous amounts of data was a challenge for Digitrac.
Solution
Plego designed a cloud-based web application that made the entire process more efficient.
The application allowed for greater potential in reporting, greater historical data, faster retrieval of data via search, controlled access and permissions, and accessibility anywhere.
This solution allowed Digitrac to integrate all their processes previously held within certain spreadsheets into a robust, efficient, dynamic, and real-time web application.
Plego Technologies developed a dynamic Inventory Management Interface to assist managers in getting real-time data from this web application, which encouraged dynamic decision-making.
Effective communication within teams was made possible by automatic notifications and updates to relevant team members.
The need to exchange files or emails negated with this fully integrated management system.
Plego automated the entire process, reducing the number of human hours spent by their team responding to client orders and allowing them to be handled in minutes rather than days.
Plego helped Digitrac Level the playing field with a competitive advantage by providing user-friendly text field interface, CRM and CMS integration.
Home
After applying credentials to the login page, the admin has complete access to the Menu with Dashboard that contains all the information of the clients from DTS to the phone numbers.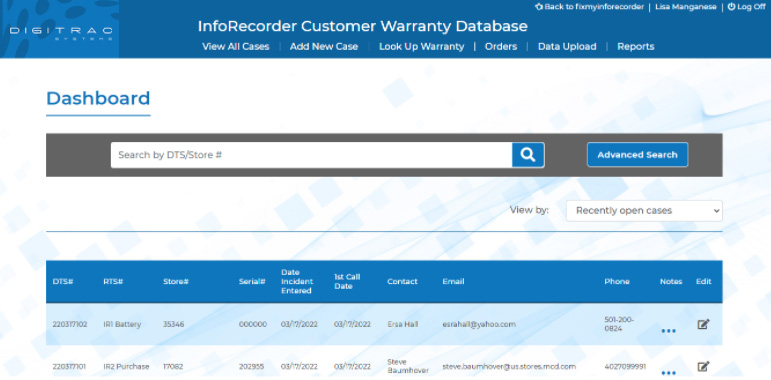 View All Cases
This comprehensive interface displays all of the client information at a glance, such as;

Text field with a Place holder (Search by DTS or Store #) along with "Advanced Search" button.
Edit (Editable content).
View by: (A field with multi-line text) to see the recently open cases.
Edit Section
This Section Allows Admin to customize the existing (Other than the automatically generated) detailed information of the Client and InfoRecorder.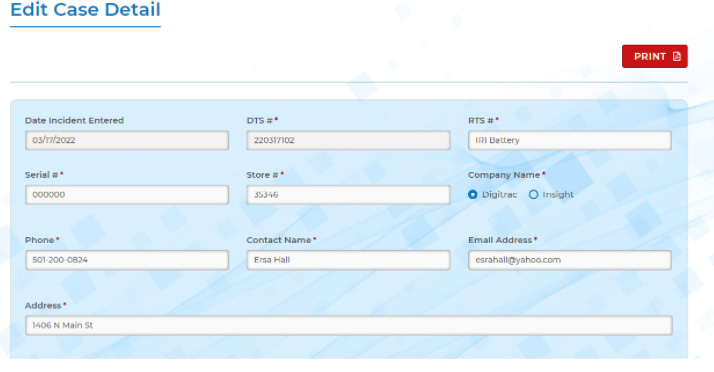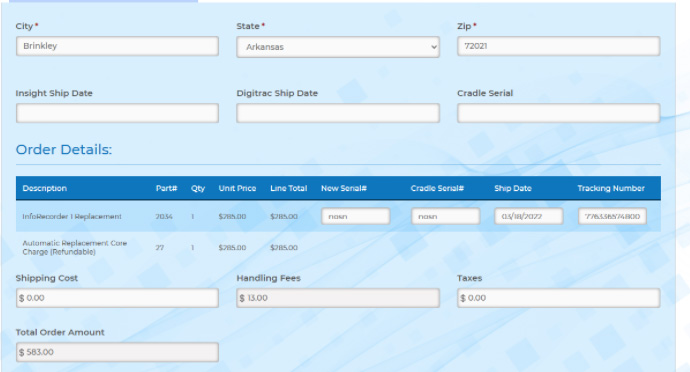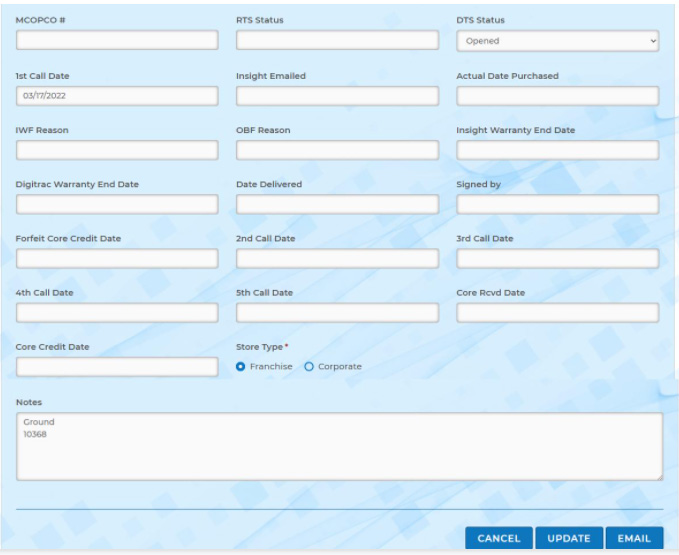 A Form pops up with a click on email button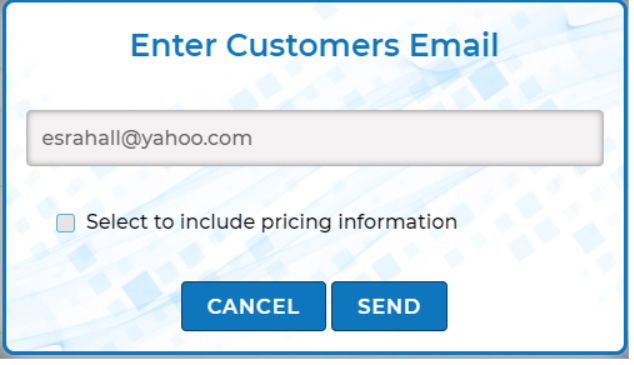 PDF Print Demonstrates how Information is further presented in a simplistic form.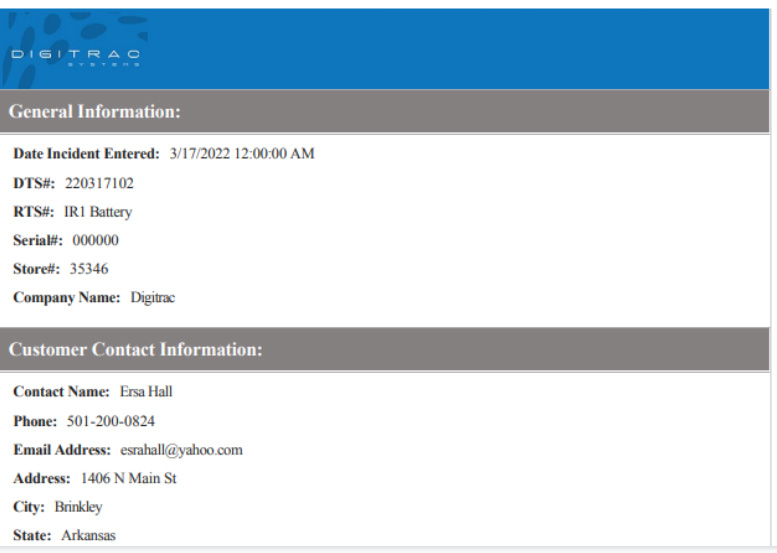 Add New Case
A section devoted for an Admin to input data for Non-technical clients on a call.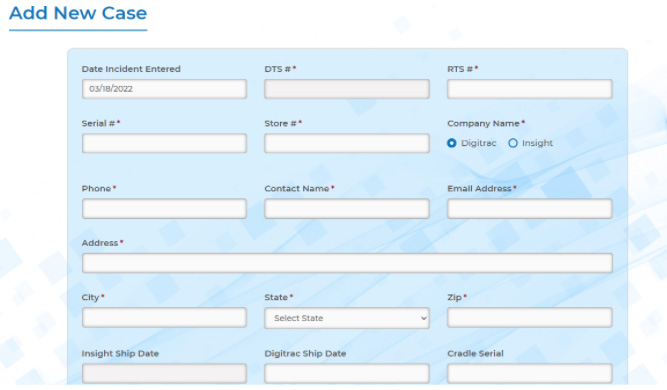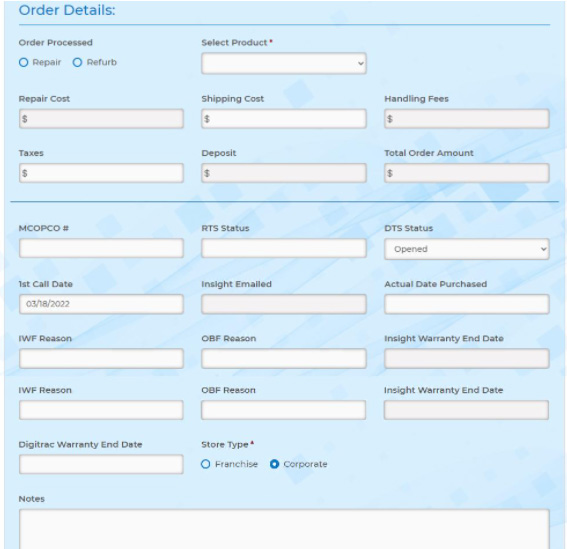 Lookup Warranty
This Section Enables Admin to search for the Warranty Dates.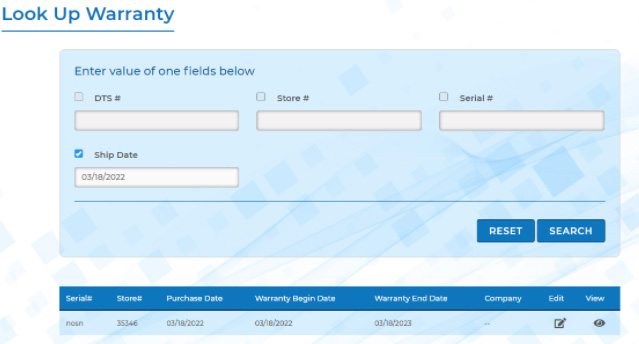 Orders
This Section Allows managers to search the volume of clients by adding timeframe.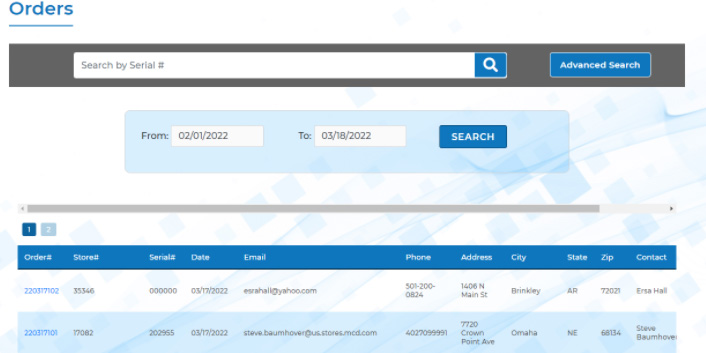 Data Upload
The current Section, "Insight Data Upload" enable Managers to upload any case.


Reports
A category wise section contains all related internal linked Reports.


Open Or Closed UR Report
The Interface displays the detailed information and status of Open, Closed R, and Closed UR Cases containing multiple pages.
Data may also be searched by adding the value of DTS or store number on top of the search bar.
A Sample shows the desired information.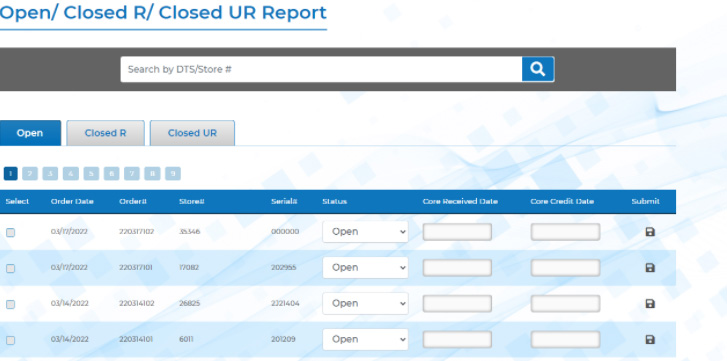 Device History
The search bar on top allows access to the history of the desired unit by adding the serial number.
The sample is displayed.
Shipped by Date
This section permits managers to see the products dispatched and delivered by adding the desired dates.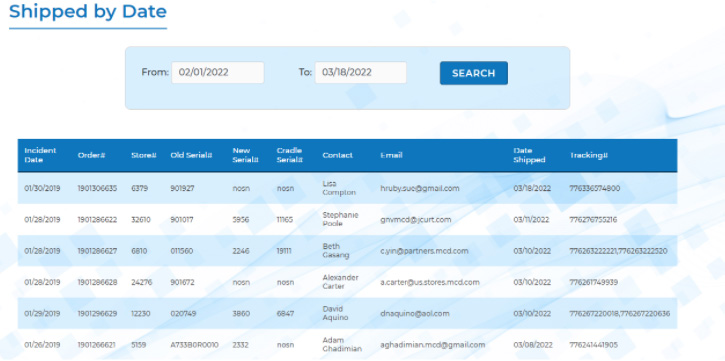 Technologies Used
ASP.net. SQL, JavaScript, jQuery.
Services Provided