Elkay
Elkay – Magento, Microsoft dynamic ERP, Adobe Experience Manager, MySQL, jQuery.
www.elkay.com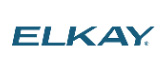 Client Profile
Elkay is an innovative sink, faucet, bottle filling station, drinking fountain, and foodservice product company based in the United States.
Elkay Manufacturing Company is the most popular stainless steel sink manufacturer in the United States. Elkay's primary aim is to produce high-quality sinks and deliver excellent customer service. Elkay has dealt with new products, designs, and developments and has become a thought leader in a wide range of industries.
Client Industry
Manufacturing
Business Challenges
Elkay.com was built using Adobe Experience Manager CMS platform. Elkay needed a website application where they could showcase and manage their product offerings.
An eCommerce platform without the actual commerce, since they were obligated to sell their products via partner channels.
Elkay also needed a solution to share product information from their Microsoft Dynamics ERP to improve Supplier visibility and experience.
Through the use of Magento, Plego was asked to create an online Product Catalog for Elkay that seamlessly integrated with Adobe Experience Manager and Microsoft Dynamics. This would create the ability for Elkay's full Product Catalog, along with accompanying spec sheets, instructions and other technical materials for their products be fully available online and searchable.
Solution
Adobe Experience Manager with Magento
Plego Technologies used the Commerce Integration Framework (CIF) to combine Magento with The Adobe Experience Manager – AEM, bringing digital commerce, order maintenance, and predictive intelligence into a centralized experience platform.
Microsoft ERP Integration
Plego Successfully integrated and automated the Elkay's Product(s) and Service(s) information by enabling sync between Magento eCommerce and Microsoft Dynamics ERP system to fetch product data seamlessly.
Dynamic Product Catalog
Our Team designed an attractive page layout with a product Catalog in detail, enabling Elkay to generate a template that automatically utilizes photographs and product data/asssets retrieved from the ERP.
Selection Tool
The selection tool was designed with advanced features of the questionnaire and Quizzes for consumers to obtain the ideal Elkay products and services available.
Comparison page
Plego introduced and implemented the comparison feature for suppliers to simultaneously evaluate the Model, prices, and specifications of multiple products.
Product Information Page
Multiple advanced characteristics against each category-wise product were introduced to improve the consumer's readability and achieve the greatest potential of Elkay's Offerings.
Worldwide Network
Plego also developed other international sites for Europe, Latin America, Asia Pacific, and the Middle East to take suppliers onboard with an objective to reach globally.
The following are links to such sites:
Home
Dashboard
The Premium Cover photo is featured prominently on the dashboard, along with a Button "Search" to explore the products and access the Essential Menu and a PDF guide for suppliers.
Thumbnail links for Customers and Suppliers are integrated into each category, such as Drinking Water, Sinks, and Faucets.
This Section depicts the History of Elkay through a timeline.
A section is allocated to the Featured Products.
Manifesto of Elkay in form of Embedded video.
This section contains a list of the best-selling products.
The footer contains information about the company, support, contact us guide, resource guides, links to international sites, and social media links.
Drinking-Water Products
This Main Category includes Multiple Classifications within a section such as;

Bottle Filling Stations.
Water Coolers and Fountains.
Water Dispensers.
Outdoor.
Accessories.
A Click on View all products from any of the categories may take Suppliers or users to this section where they can engage with products by applying multiple following filters;

Family Type, Category.
The number of stations.
Installation Location.
Compare multiple products with SKU Code to analyze the Price and features on a single page.
(One of the Samples) of Product Information includes Slider with Multiple Images, SKU with Price, Description, Downloadable PDF Manuals, Specifications, Features, Ratings, and Reviews. Other Button Links include;

Where to Buy.
Contact Us.
Install Services.
Write a Review.
Where to Buy
This Button redirects the purchaser to this page, which offers information on local and online marketplaces. Along with Customer reviews, the Search bar is also incorporated to find nearby locations where the product can be purchased.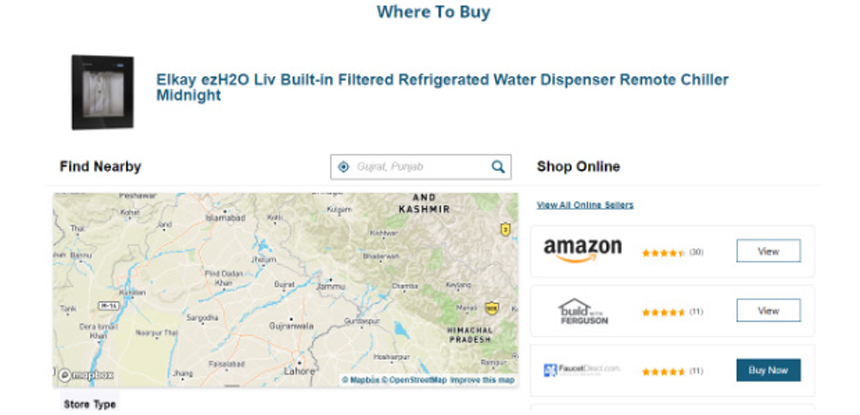 There are two anchor links in this section.
Buy Locally
Plego designed this section to reach the maximum potential of Elkay.
The following features are incorporated:
Category-wise Dropdown buttons with external links are included to find out the Contact details of the following;

Service Agents.
Sales representatives.
Worldwide Distributors.

A Text field for "Location Finder" was added to search for nearby suppliers using a proximate address.
Multiple selections of services through checkboxes such as;

Distributors.
Home Centers.
Showrooms.
Google Map is also Embedded for a better experience.
Buy Online
Button "Buy Online" takes the users or suppliers to various marketplaces where they can purchase products using Thumbnail links.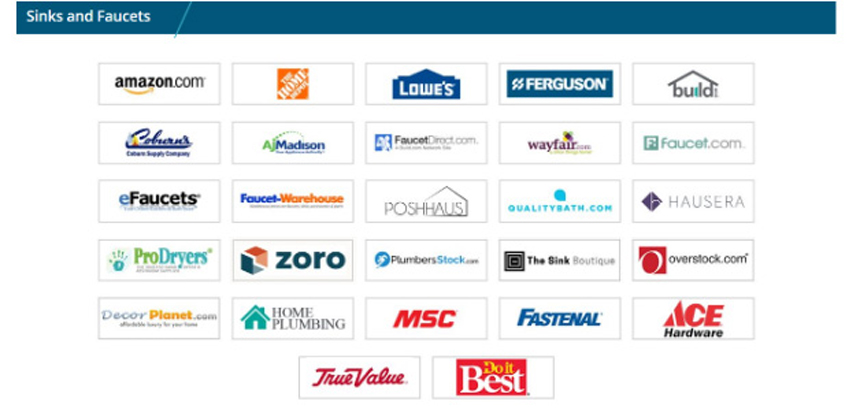 Technologies Used
Magento, Microsoft dynamic ERP, Adobe Experience Manager, MySQL, jQuery.
Services Provided
Application Development, Integration.