EngageVE
EngageVE – WordPress Website Design

Client Profile
EngageVE is a one-stop solution for virtual and hybrid events. Their aim was to help event organizers to create scalable virtual and hybrid events that would provide attendees with an immersive experience that is equal to that of a traditional in-person event.
To achieve this objective, it was critical that the virtual and hybrid event management platform offer user-friendly tools and features to empower organizers to create and manage the event at each stage of the experience.
EngageVE is a Joint Venture between Plego Technologies and Pulse Studios.
Client Industry
Virtual Events and Hybrid Events.
Business Challenges
Since EngageVE was a new joint venture between two established organizations, it was crucial to develop a website that clearly defined the brand and the unique value proposition that the new events platform would offer. Moreover, the website needed to incorporate appealing and user-friendly features to keep the audience engaged, expand the company's reach, and optimize conversion rates.
Solution
Our team designed and developed a brand new website for EngageVE. The website was built on WordPress and featured dynamic 3D models to clearly demonstrate the capabilities and features of EngageVE's virtual and hybrid events platform. The website also showcases all the services offered by EngageVE and boosts user engagement with its ultra-modern layout and navigation.
The following is a short summary explaining some of the main sections within the website:
The Homepage
The purpose of the Homepage was to be interactive and user-friendly while clearly highlighting the solutions and services provided by EngageVE.
A sticky chat widget and support bar are always present on the screen as the user navigates their way through the page in order to interact with the agent for any questions they have.
A separate section includes a brief introduction to recent blog articles that paves the way to the full blog.
Demo
A button redirects the user to an extensive demo page.
The Demo video consists of a detailed orientation of how the virtual and hybrid events are typically executed. This leads into a detailed overview of the 3D Virtual Environment, which consists of the following features: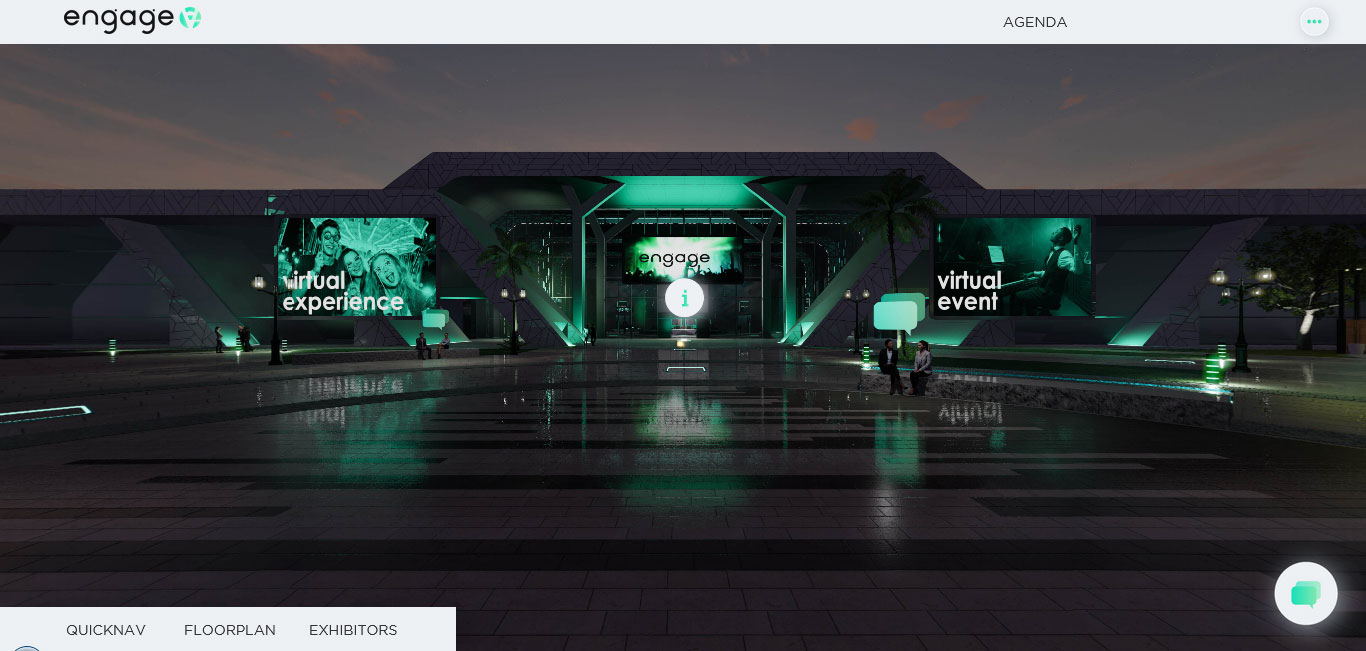 A Quick Navigation menu that displays the overall main sections of the event: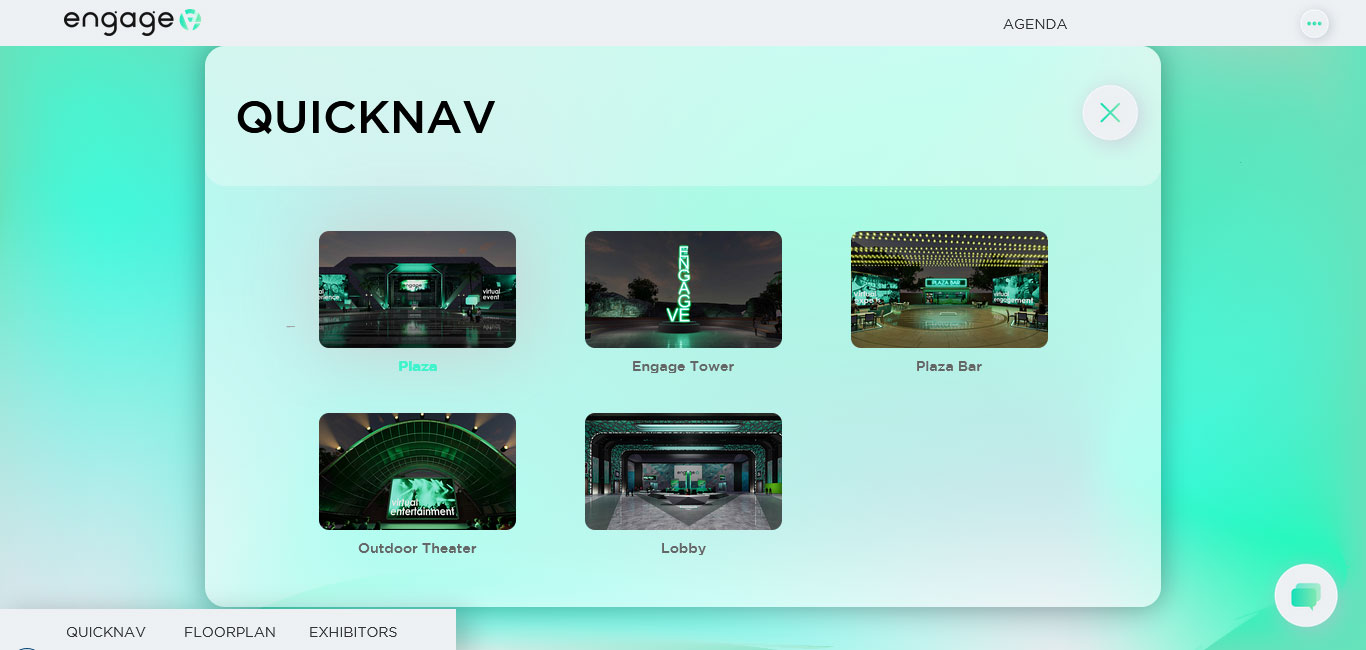 A Floor Plan that works as a map of the event's 3D Virtual Layout: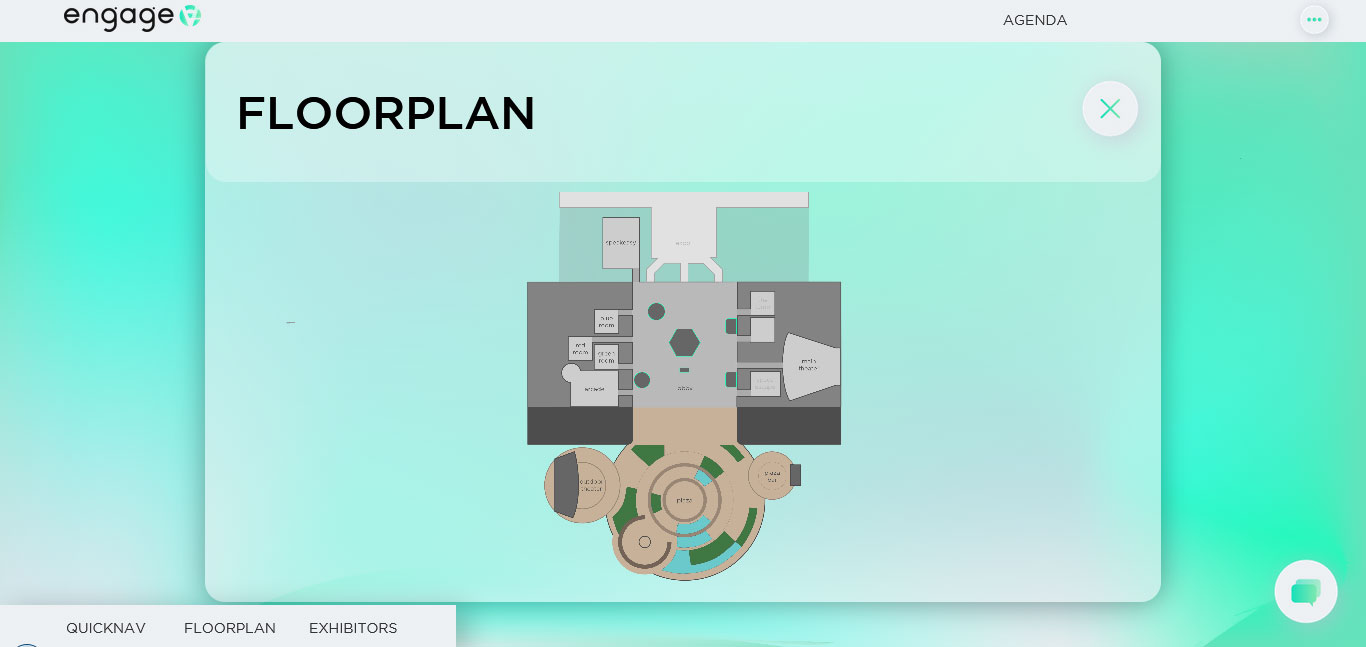 A list of all the participating exhibitors/companies/agencies, and so forth for users to navigate through their expo booths virtually.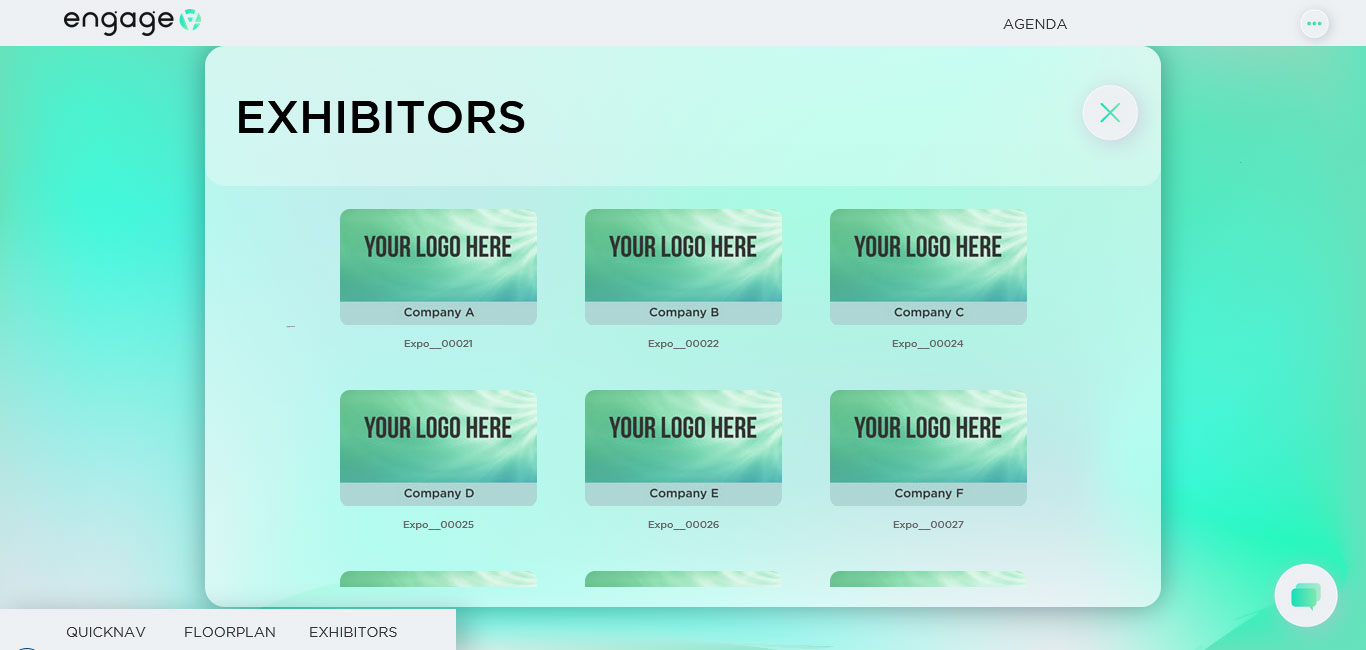 Solutions Menu:
A menu of solutions that outlines the services offered by EngageVE is available on the main navigation bar. These services include:
TurnKeyVE, CustomVE, CMS, VEexpo, VEcoins, VEactivate, VEconnect, VEdata, VEsecurity.
Clicking on each menu item leads the user to a separate page containing details of the solution.
Each page of the solution contains a unique, ultra-modern, and eye-catching layout, consisting of multiple sections that are briefly defined below:
A display of information with relevant headings, icons, and images.
A short description and screen images of the Content Management System.
A portal that shall be provided to the registered/subscribed user.
Simple and easy to comprehend list of features, add-ons, benefits, and so forth.
Exhaustive yet simple and elegant user guides with moveable visuals.
Presentation of different formats and templates.
Description of data management techniques/tools.
Other Sections:
Other important sections feature information about the company's profile, value, story, team, and steps to contact the company. These secions are neatly segregated from one another in simple blocks of elegant design using eye relaxing templates of colors.
Full Mobile Compatibility
A proper and fully functioning mobile compatible version was also made available for mobile users.
Technologies Used
WordPress, PHP, MySQL, JQuery, JavaScript
Services Provided
WordPress, Website Design & Development