Franklin Covey
Franklin Covey – Magento, MySQL, Oracle

Client Profile
Franklin Covey is a world leader in helping organizations achieve results that require lasting changes in human behavior, often the most difficult challenge any organization faces. When accomplished, it is also the most durable competitive advantage.
Their primary products are literature, books and training courses. These are all part of their motivational thought strategy that has enabled and empowered corporations to enhance the performance and mental attitude of their work forces through the teachings that Franklin Covey provides.
Client Industry
Education
Business Challenges
The several sites of Franklin Covey were earlier developed on Magento 1.x and required continued enhancements, upgrades, and maintenance, mainly due to the scale of their stores. Magento 1.x was not built for large stores with tens of thousands of products and complex event structures.
Solution
Plego's team implemented a multi site Magento strategy for Franklin Covey. Each site with a different theme, purpose, and a mission. Some stores focusing on training and events while other stresses on the sale of products. All sharing the same Magento back-end.
The combined stores with over 10,000 skus, along with 2,000 events/courses. Each event has a start date and end date. Some events are recurring, others expire prior to the start date. Events can be on-site or virtual. On-site events must choose locations from a custom event locations database. There is a custom Magento to Moodle integration for Online courses.
The sites were first developed in Magento 1.x. From there on, the client required continued enhancements, upgrades and maintenance for all of their online web stores.
The sites then, were successfully migrated from Magento 1.x to Magento 2. The following are the stores that are developed and migrated: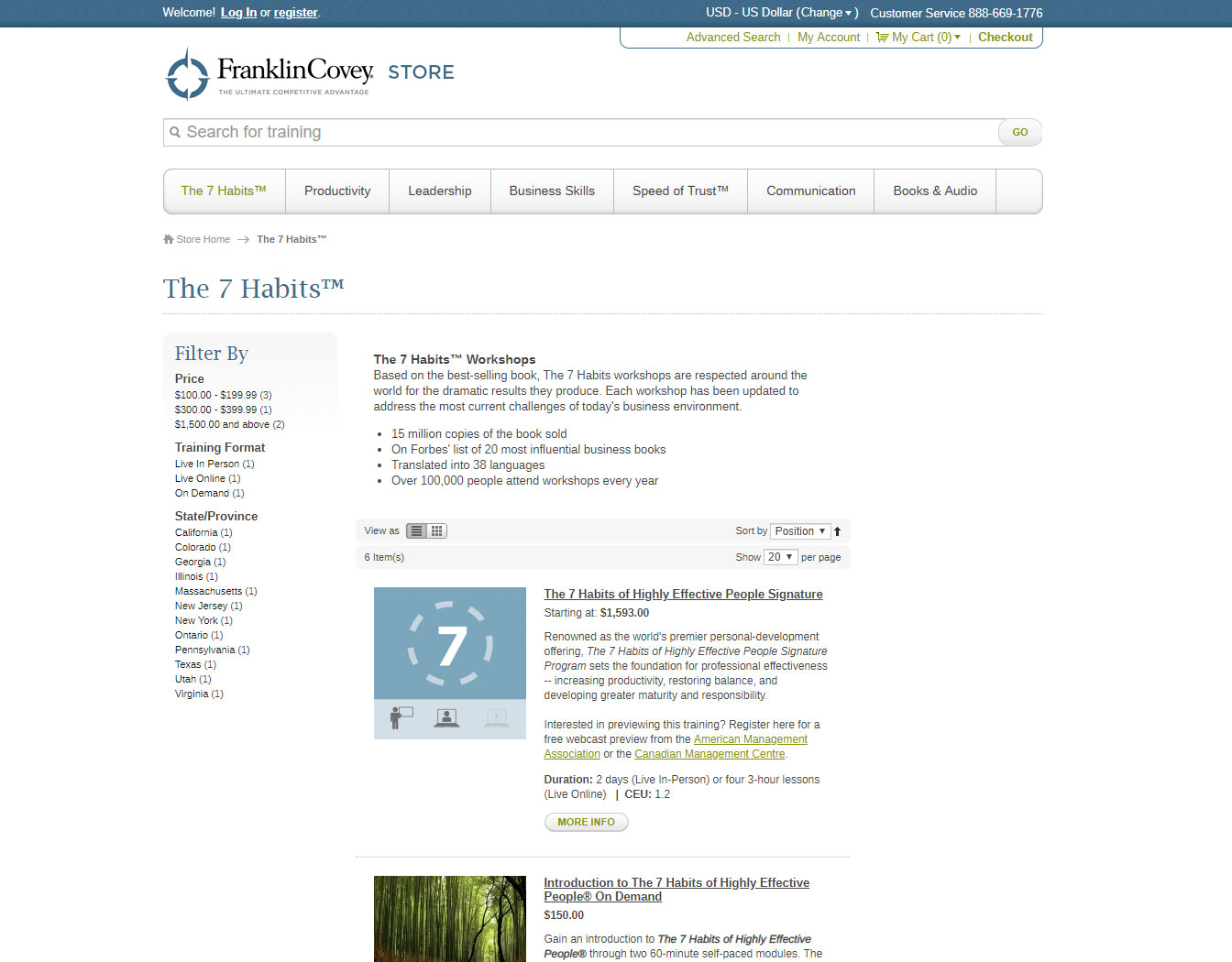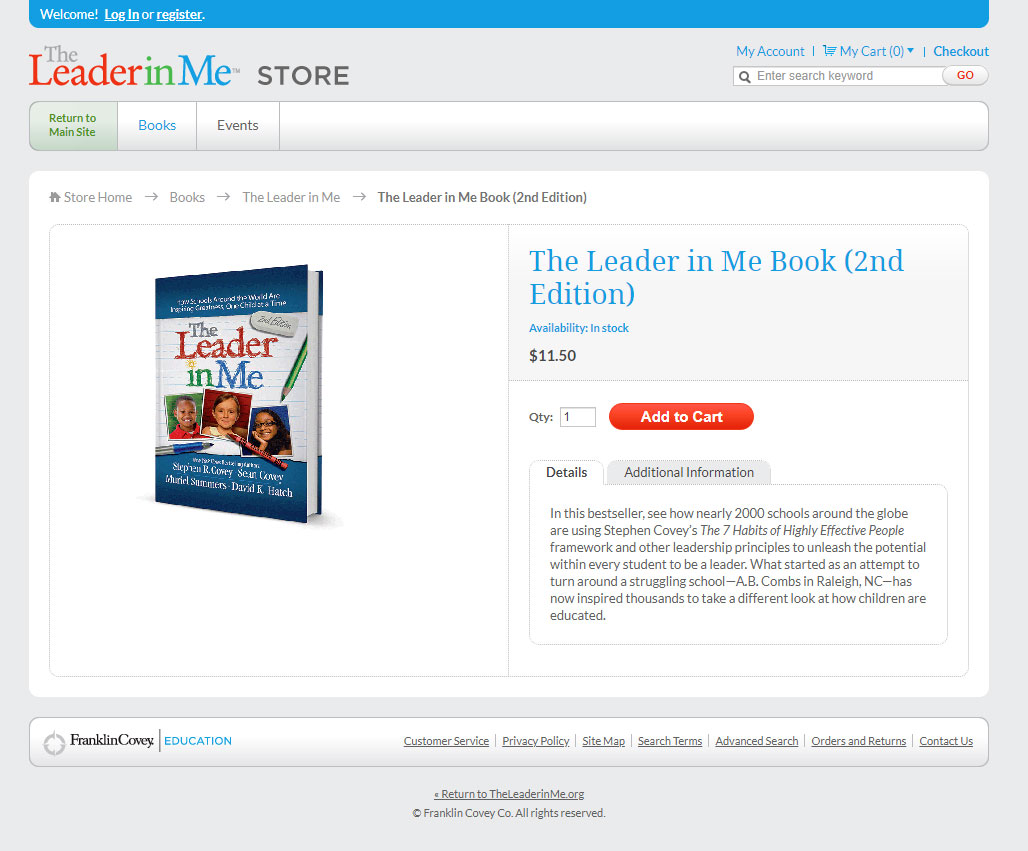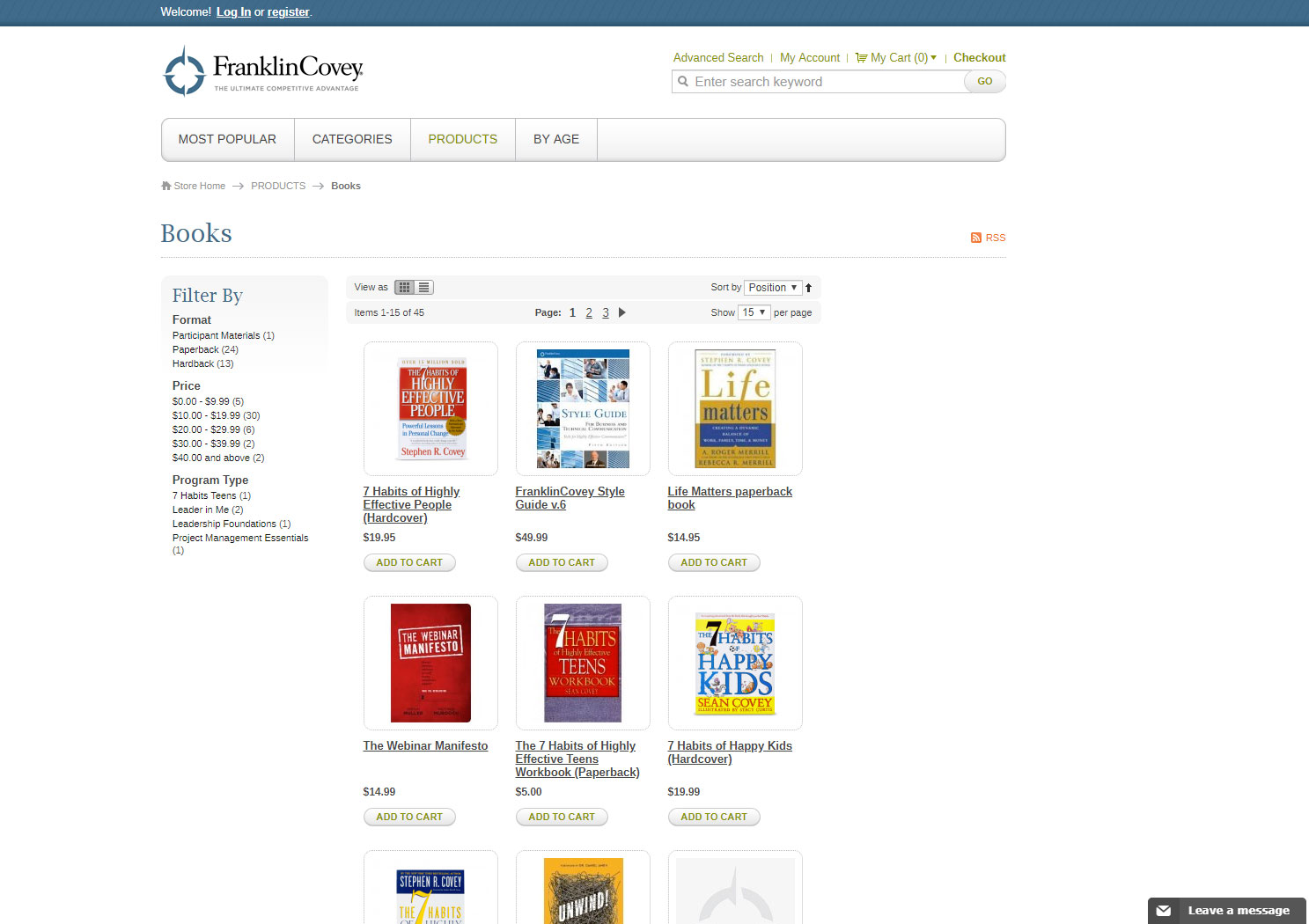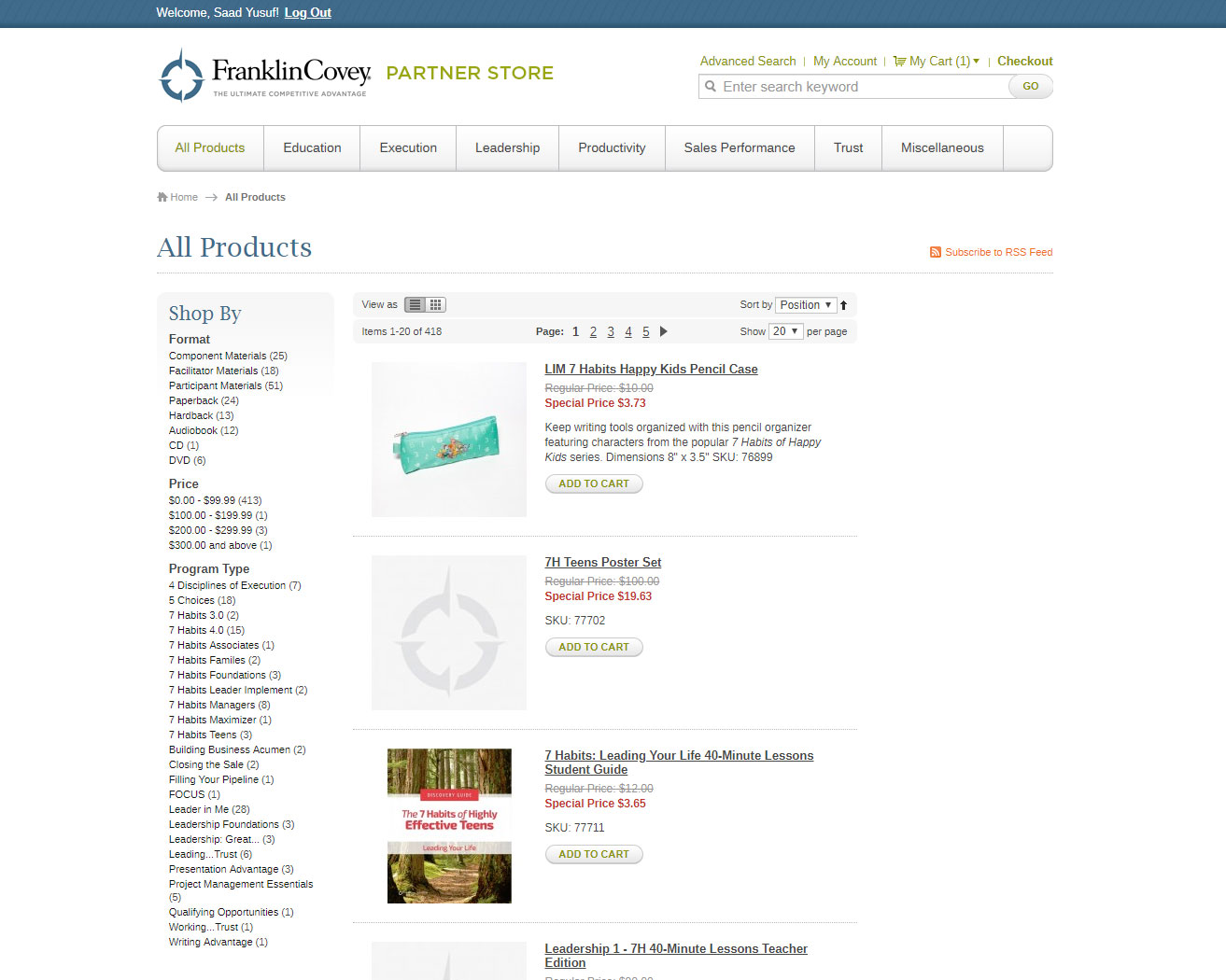 Technologies Used
Services Provided
Website Design & Development, Web Apps