Massage Envy
Massage Envy – ASP.NET, SQL Server, Millennium SDK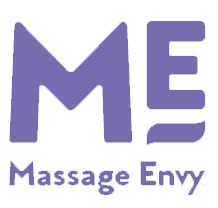 Client Profile
Massage Envy, LLC provides therapeutic massage services. The Company offers a range of services for men and women including full-body and partial-body massage therapies and facial skin treatments.
Client Industry
Physical Therapy
Business Challenges
The purpose of Massage Envy was to produce data on thousands of its clients. This data needed to be produced by an independent source that had an expert knowledge of the Millennium back-end database structure. Based on Plego's expertise with Millennium, Massage Envy engaged Plego to produce the data requested.
Solution
Plego filtered thousands of records and transactional data to provide Massage Envy their required information. Through the use of SQL Server Integration Services (SSIS) and SQL Server Reporting Services (SSRS), Plego generated multiple reports for Massage Envy. These reports had a wide range of tables that were required, relationships that had to be created, and multiple databases that had to be merged.
Reports included informational requests such as:
Cancelled memberships that lost rights to prepaid massages.
Aggregate value of massages forfeited due to cancellation.
Aggregate value of massages forfeited due to member account in arrears.
Data regarding members in arrears.
Data regarding members who canceled their membership.
Members in California who were on auto-renew but then terminated or suspended their membership.
Through the use of SQL Server Data tools and Management Studio, Plego was able to analyze the Massage Envy Database through an impartial point of view. The data Plego provided was used by multiple parties for various reasons including arbitration, customer service, and compliance.
Because of Plego, Massage Envy was able to deliver their information efficiently and accurately.
Technologies Used
ASP.NET, SQL Server, Millennium SDK
Services Provided