Plate Locate
Plate Locate – DotNetNuke, ASP.NET, SQL Server
www.platelocate.com


Client Profile
Plate Locate provides its clients completely free and confidential searches. Their simple recovery solution is affordable to everyone by combining one low price with a money back guarantee. Plate Locate is committed to helping repossession agencies and lenders increase their recovery rates without increasing their financial risk.
Client Industry
Recovery Services
Business Challenges
Plate Locate required a new site with an innovative and creative design that would be compatible with their Microsoft based back end customer portal.
Solution
Through the use of DotNetNuke, Plego designed and developed a fully featured website for Plate Locate. The new site included the following sections:
Home Page – Landing page for the company. Parallax page that gave both agents and lenders brief summaries of how Plate Locate can help them and access to their respective landing pages.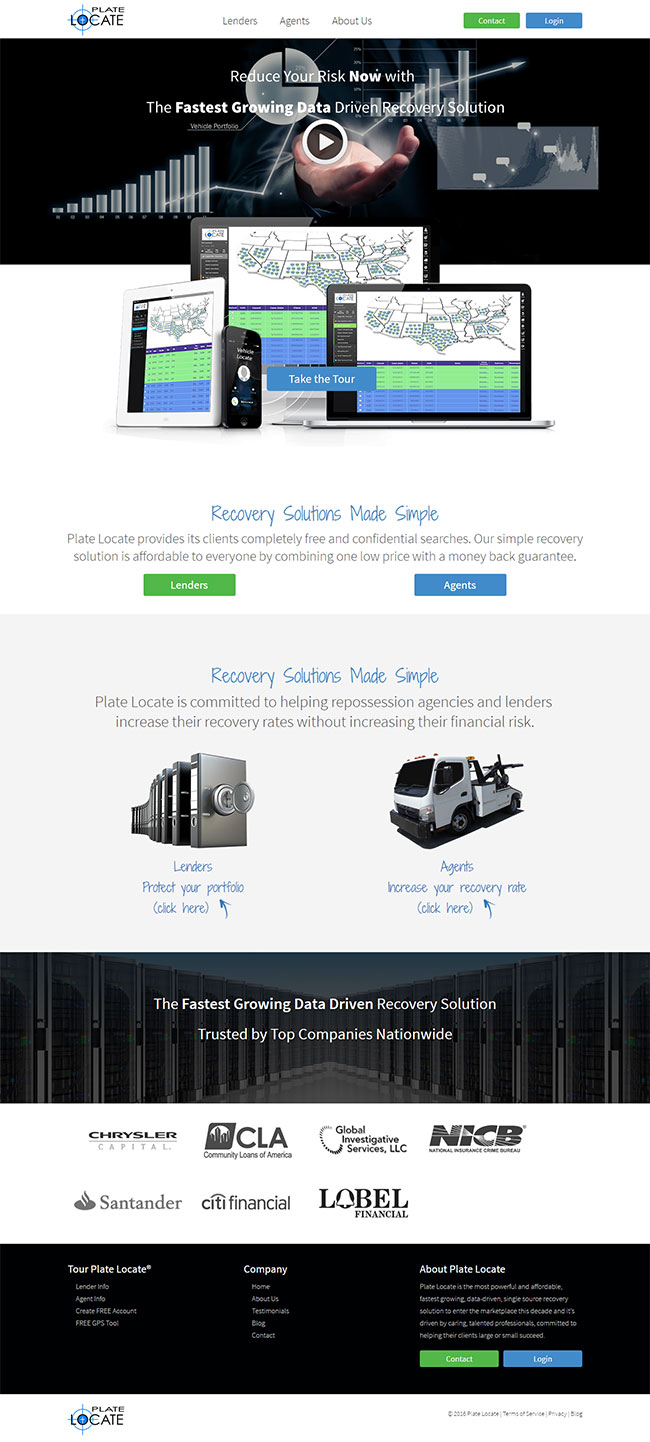 The pages on the site were built in a long form scrolling and responsive format. This optimized the experience in all forms including PC's, Tablets and Smartphones. Parallax scrolling was used to create a slide over effect for the entire site to make it seem like the content was floating over a stationary background.


Technologies Used
DotNetNuke, ASP.NET, SQL Server, JQuery, JavaScript
Services Provided
Website Design & Development, DotNetNuke Development, ASP.NET Development, SQL Server Development