Your Mobile App Ideas Brought to Life

Wagerocity
Wagerocity – Fantasy Sports App for iOS and Android

Client Profile
Wagerocity is a virtual fantasy sportsbook that allows participants to take part in pools and large contests for virtual dollars and prizes.
Client Industry
Sports Entertainment
Business Challenges
Wagerocity is a startup fantasy sportsbook company. They wanted to create a free fantasy sportsbook that allows users to make sports bets through the virtual dollars. Giving users the thrill of participating in a sportsbook without the actual risk associated with it. Users would be able to bet virtually on a multitude of sports including Football, Basketball, Baseball, Ice Hockey, Soccer and more.
Solution
Plego designed and developed two custom apps for the App Store and Amazon Android Marketplace. These apps featured the following core components:
Dashboard
The dashboard is the start screen of the app where the user can navigate through the different screens within the application. The user is shown right away their available balance, their record and rank for the "wagers" they have made.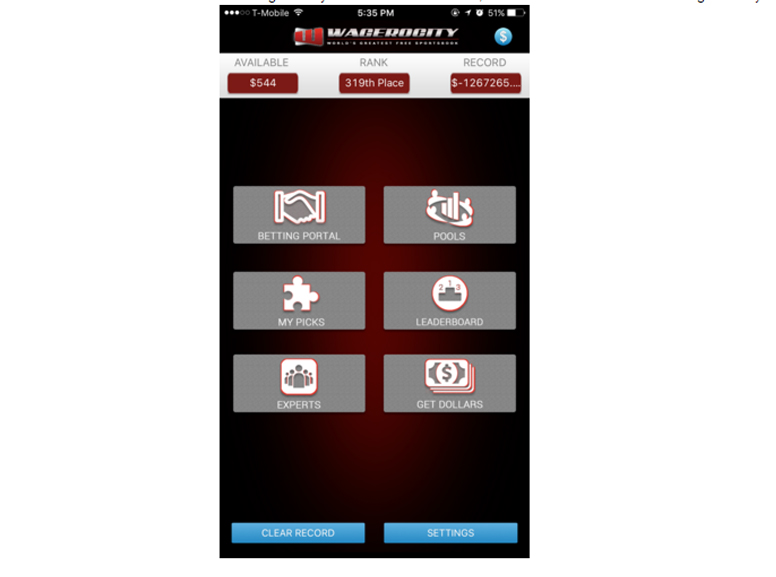 Betting Portal
The betting portal allows the user to browse available matches by sport and make their picks.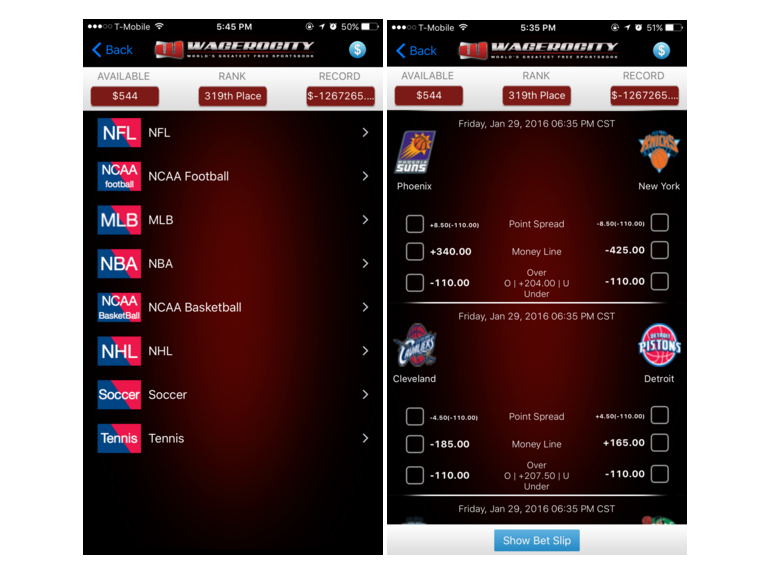 My Picks
My Picks Allows the user to observe their previous wager history and view the matches they have won or lost recently.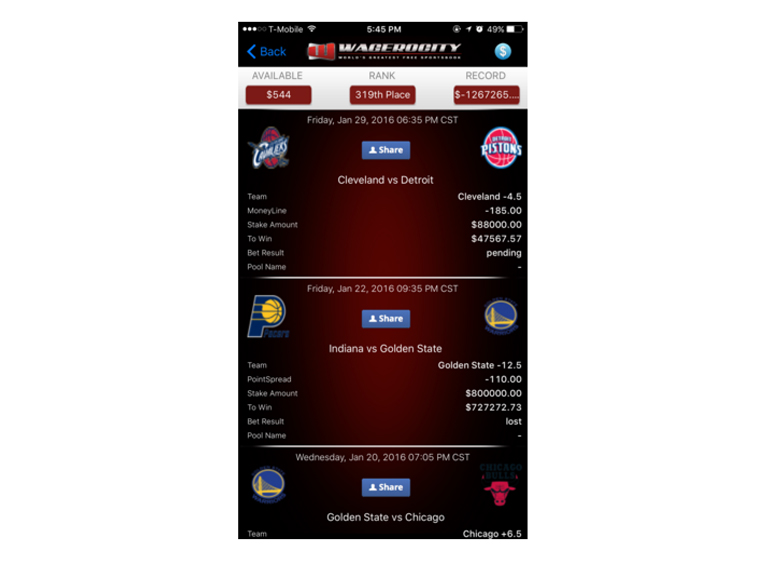 Experts
Users can follow and buy daily picks from industry experts. Users have the options to read about the experts making the pick and their previous experience in the industry. They can also see the game they have made picks on without seeing the actual selection.
Pools
Users can create private groups or pools to create competition on a more closed basis. Wagerocity has set up these pools as a way of isolating the wagering to specific sports and allocating prizes to winners during a selected time frame.
Leaderboard
Users can see the most successful users of the app through the leaderboard. They have the option to see the overall leaderboard or just by sport.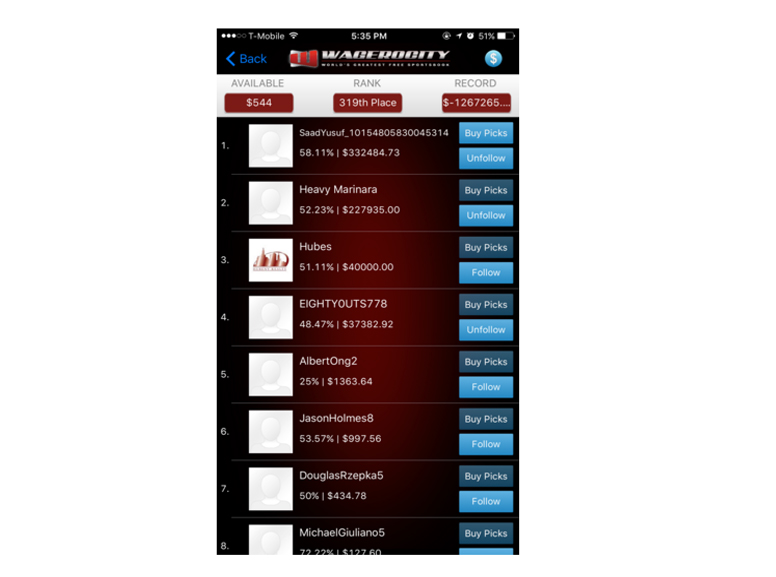 Get Dollars
Users can also purchase virtual dollars once they run low on available balance.
Technologies Used:
iOS, Android, PHP
Services Provided