ZS Associates
ZS Associates – Virtual Event Platform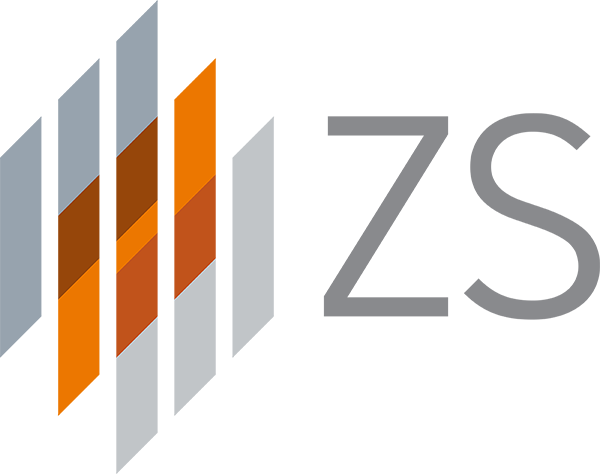 Client Profile
ZS Associates is a global firm that provides services in various fields, including healthcare, technology, and finance.
ZS Associates assist clients with everything from early discovery through commercialization using cutting-edge analytics, technology, and strategy.
Client Industry
Information Technology
Business Challenges
ZS has always welcomed new partners, clients and staff to meet the team in person. But with Covid-19 shutting down live events for 2020 and 2021 it became clear that they needed an alternative way of entertaining their guests who were unable attend these gatherings at offices or festivals around town.
It was because of social distancing protocols that events like the tiny ones in life were no longer possible.
It was quite the challenge for the team in India, which treasured exposing potential clients to their qualified staff and engaging them in their own culture.
ZS Associates needed a way to engage with clients in meetings that felt like real life, with the same energy, colors and symbols that their global brand exudes.
Solution
Plego Technologies (in partnership with Pulse Studios and EngageVE) was brought on to provide an engaging online hub that could be used as a 3D Virtual Meeting Space for prospective clients as well as a place to host internal events.
The team created a custom environment that had the look and feel ZS Associates intended while integrating critical internal meeting tools.
Plego Technologies established an engaging virtual hub, framed with simulated meeting room(s) and venue for potential clients.
To keep security as an essential factor, Plego allowed ZS to safeguard this private virtual company hub by gating the experience with a login.
Plego incorporated the option to add and exclude participants, ensuring the correct invitees were on the platform at the right time.
The architecture, layout, and functionality of this virtual hub was fully customized for ZS Associates and the specific needs of their team.
With a unique perspective on the Indian workplace, Plego managed to capture its spirit as displayed in an image.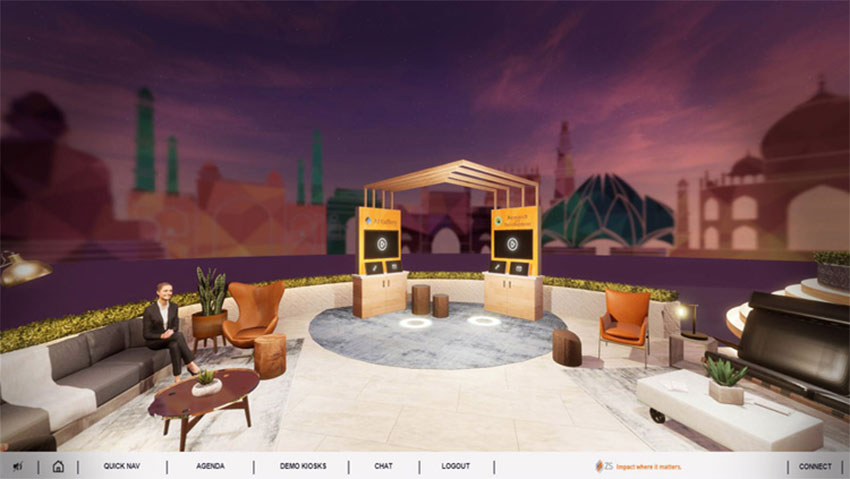 ZS Employees were always keen to take clients to local landmarks like the Taj Mahal and other Historic Sites.
The virtual hub contains a scale model that links to an immersive online tour of the Taj Mahal, as their guests were unable to attend in person.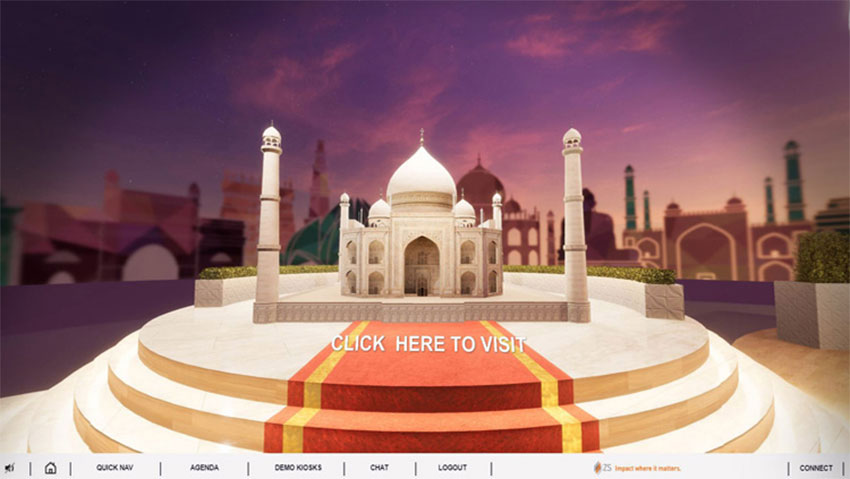 Additional functionality of Team Wall Showcasing the information about Team Members across the digital divide.
Visitors can discover more about Team members individually through an interactive element that allows them to post-digital messages on their profiles.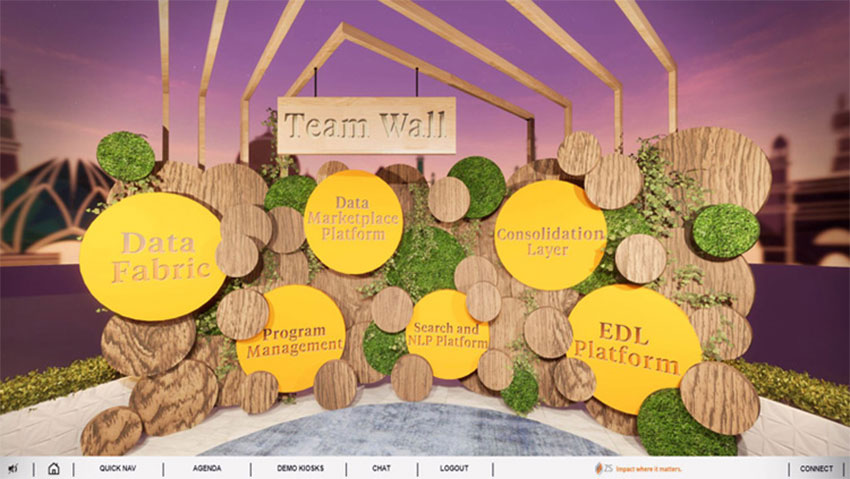 Technologies Used
PHP (Laravel Framework), MySQL, JavaScript, jQuery.
Services Provided
Virtual Events, Application Development