Improving Operational Efficiency with Cloud Based Application Development
See how cloud based application development services can help your business to save money and become more efficient just like it did for a leading manufacturer of easy-to-use kitchen appliances.
For over 85 years,
Magic Chef
has been committed to providing both at-home chefs and businesses with dependable, easy-to-use kitchen appliances. But like many successful companies, Magic Chef had outgrown its back-end processes. The company relied on multiple processes for its inventory and quote management activities. For instance, employees manually retrieved data from Sage ERP and inputted it into Excel Sheets. They were then tasked with navigating and managing many spreadsheets, including manually reviewing and editing data within the spreadsheets based on the analysis of past data. Moreover, these systems hindered stakeholders' ability to review aggregated data sources to develop actionable insights and engage in informed decision-making. For example, management manually reviewed the Excel Sheets to calculate the company's projected and actual end quantities. This process was not efficient, had no error checking capabilities, or much accountability. Magic Chef sought to eliminate these manual tasks, improve data integrity, and improve operational efficiency and flexibility. They contracted with Plego to build a custom integrated cloud based solution.
The What, Why, and How of Cloud Based Application Development
Cloud computing has positively impacted nearly every aspect of our personal and professional lives. According to experts, as of the end of 2021,
nearly 70%
of all enterprise infrastructure was cloud based. And as Forbes notes,
some 83%
of company workloads are stored on the cloud. But what exactly is the cloud? Why has it become so popular? And how does cloud based application development work?
What is Cloud Based Application Development?
Wikipedia defines
cloud computing as "the on-demand availability of computer system resources, especially data storage (cloud storage) and computing power, without direct active management by the user. Large clouds often have functions distributed over multiple locations, each location being a data center." The term "cloud computing" is relatively new. It
first appeared
as early as 1996 in a Compaq internal document. However, the term "cloud" was used as early as 1993 to refer to platforms for distributed computing. In July of 2002,
Amazon created
Amazon Web Services to "enable developers to build innovative and entrepreneurial applications of their own." Google followed in 2008 with the release of Google App Engine and Microsoft with Azure in 2010. These developments contributed to the widespread adoption of the cloud. But to access the many benefits of the cloud, cloud applications are needed. A cloud app is simply a software program that users access primarily through the internet to connect local components to the cloud environment.
Why Cloud Application Development?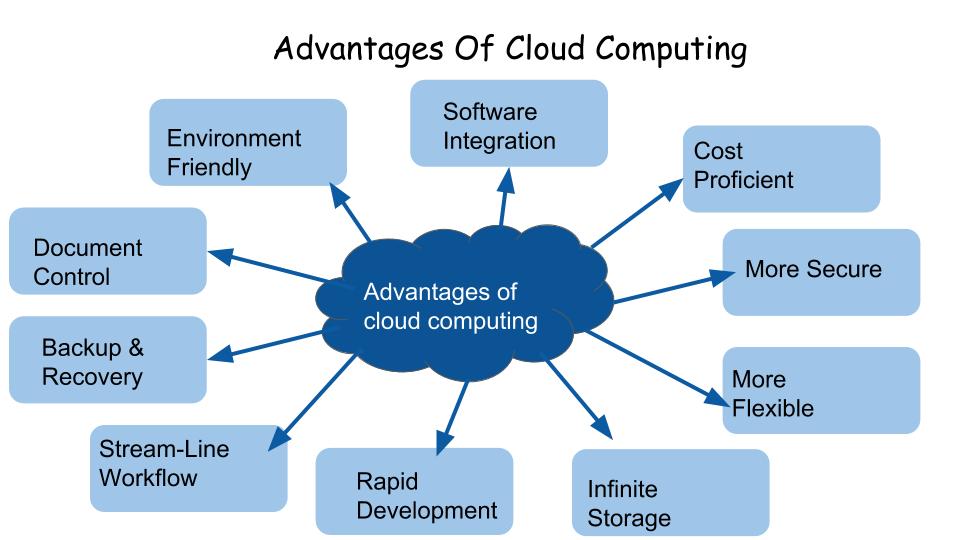 There are many reasons why cloud computing has become so popular. First, the cloud allows companies to minimize their up-front IT costs.
As Clay Magouyrk
, SVP of Engineering at Oracle Cloud Infrastructure notes, companies can save between "30-50% overall by moving their applications to [the] cloud when compared to refreshing infrastructure on-prem…". Second, the cloud allows companies to get their applications up and running faster and require less maintenance. Third, the cloud is more secure since providers maintain the highest security standards. Fourth, cloud applications give organizations increased mobility. With more and more employees working from home and at non-traditional hours, the cloud allows them to stay connected and access information from anywhere. It is also worth noting that cloud applications can give companies a significant edge over their competitors. According to a
study conducted by Verizon
, 77% of businesses report that cloud technology gives them a competitive advantage with many believing that the advantage is significant.
How to Get Started with Cloud Application Development
When it comes to implementing cloud applications, businesses essentially have three choices. First, they can create the cloud application internally. Depending on the organization's IT resources, this may or may not be feasible. Cloud application development requires a special set of skills and technologies. IT staff may not have the experience or resources to create an application. Second, the company can choose one of many out-of-the-box cloud solutions. While these apps tend to be cost-effective and easy to implement, they are not designed to fit the organization's workflows. This prevents the company from maximizing operational efficiency. Third, a business can hire an experienced
cloud application development
company. The developer will create a solution that integrates seamlessly with the company's processes, helping the business to overcome pain points and transform its operations.
Plego: Cloud Web Application Development Chicago
Magic Chef sought several key features for their new web inventory management application. These included:
An Inventory Management Interface
Forecasting capability and custom analytics features
Access to real-time data from MAS
Search for and analyze the previous period's demand and supply levels
Plego's experienced team leveraged decades of experience providing cloud based application development services to companies located all over the world to create the perfect solution for Magic Chef. The solution allowed Magic Chef to replace manual spreadsheets with a robust, efficient, and dynamic web application. The application gave them real-time access to aggregated data sources and advanced forecasting capabilities. The solution also integrated the workflows of their sales, logistics, and sourcing teams. The teams can now work together through the application and share data seamlessly. And automatic notifications ensure that important tasks and deadlines are not missed, further boosting efficiency and accountability. Is your organization considering a move to the cloud? What operational challenges are you facing?
Reach out
to our experienced cloud web application development Chicago team to discuss how Plego can help you to transform and grow your business.
Click here
to learn more about the custom solution that our development team built for Magic Chef.