Overcoming Common Challenges with Custom Application Development Services
Custom application development services can help businesses to overcome dynamic challenges and position themselves for success as more and more companies move towards digital transformation. In this article, we will explore some of these challenges in more detail and see how one U.S.-based manufacturer optimized its quote management processes with a custom solution.
Quote Management Pain Points
Jessup Manufacturing is an Illinois-based company that produces advanced adhesive coated films. The company's products are utilized by a broad range of businesses for many end uses. With so many customers and pricing models, Jessup faces unique quote creation and management challenges. To provide customers with a quote, Jessup's sales team had to search for information in various file locations, manually input data, compile relevant information, and send it to the customer. This process often took several days and negatively impacted the customer experience. Like many rapidly growing companies, Jessup had outgrown their existing processes and needed to modernize their systems with the latest technologies to empower their sales team.
Quote Management and Contract Management Challenges
According to experts, the average Fortune 2000 company can have
between 20,000 and 40,000 contracts
at a time. Manual contract and quote management practices are time-consuming and inefficient. And they quickly eat away at a company's bottom line. Organizations
lose upwards of 10%
of their bottom line through ineffective contract management processes. Outdated quote management and contract management processes also lead to poor customer experiences. Customers are often forced to wait days or even weeks until a quote is created and sent to them. In the interim, customers continue shopping around and go with the company that offers the best price and/or experience. If your competitors have upgraded their processes through custom application development, your company will be at a significant disadvantage. More and more businesses are beginning to realize that modernizing their technology, infrastructure, and processes is no longer optional. Customers have grown accustomed to convenient and user-friendly apps such as Uber and Door Dash. They expect the same experience when purchasing any product or service. But each business faces unique challenges and has different needs. So, while it is possible to get by with an out-of-the-box quote management or contract management solution, they often do not fit the business's workflows. This leads to bottlenecks and companies restructuring their processes to fit the new solution rather than customizing it to fit their business.
The Impact of the Growing Global Talent Shortage on Custom Application Development
According to U.S. Labor statistics, as of December 2020, there was a global talent shortage of
some 40 million skilled workers
around the world. That number is projected to grow to 85 million by 2030. The process of hiring developers presents some unique challenges. For example, developers are self-taught and lack formal education. As a result, many qualified developers fall through the cracks since their resumes do not adequately represent their knowledge and experience.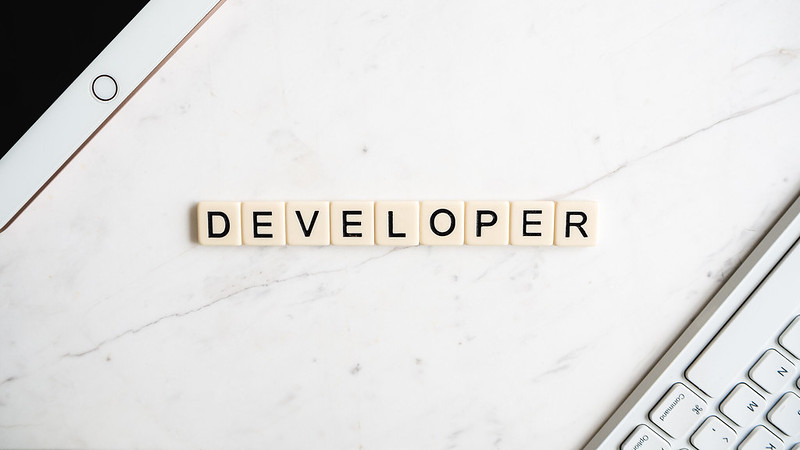 The growing talent gap means several things for businesses. First, companies will experience difficulties filling in-house IT positions. This can produce IT backlogs and cause overworked developers to focus most of their time on maintenance and troubleshooting. Higher value tasks such as custom application development are relegated to the backburner. Businesses continue to utilize outdated and inefficient systems costing them time and money. Second, a lack of experienced custom application developers leads to those without adequate experience and training taking up these tasks. Companies are even relying on those without any coding experience for custom application development. These "Citizen Developers" utilize low-code tools with drag-and-drop functionality to create applications. In both of these scenarios, the outcome is often a standard application that does not solve the business's challenges or optimize its workflows.
Go with a Custom Application Development Company
You can meet all your company's application development needs by partnering with a trusted and cost-effective custom application development company. At Plego, we have the resources and processes in place to design and implement a custom solution that fits your business. This is exactly what we did to help Jessup Manufacturing improve and optimize its quote management processes.

When designing Jessup's quote management system, our team prioritized several objectives. It was crucial that the system would help Jessup to:
Respond to customer quote requests in a manner of minutes rather than days or weeks.
Eliminate manual data and administrative tasks to allow employees to focus on higher-value tasks.
Offer customized pricing for each customer and customize the output and design of any quote.
Obtain real-time data from the company's ERP.
The Plego team is trained and experienced in all aspects of Microsoft application development services. We utilized our expertise and a broad range of technologies to build Jessup's custom application, including front-end scripting languages, .NET, SQL Server, and Visual ERP. The result was a fully integrated, user-friendly, and secure custom quote management portal. Employees can access the online portal at any time and from any location. The portal makes it simple to search for and select products to include in each quote, eliminating the need to manually search for product numbers and input them. Each quote can be customized to meet the customer's needs. The quote includes all associated assets such as spec sheets, safety sheets, and images. Employees no longer need to spend hours manually searching for and compiling this information. The solution also makes it easy to create custom pricing for each customer and manage quotes throughout the entire lifecycle. Jessup has experienced significant benefits since the portal was launched. Employees are more productive, less stressed, and report higher job satisfaction. The sales team closes more deals and customers appreciate the convenience of receiving quotes quickly via email. Moreover, all the company's quotes are kept in one secure and accessible location.
About Plego
Plego is an industry-leading custom
application development
company located in the Chicago area. We have over two decades of experience working with a broad range of businesses across many industries.
Contact us
today to learn more about Plego's custom application development services or to discuss your custom application.
Click here
to read more about Jessup Manufacturing's custom quote management portal.